Find the Perfect Christmas Jumper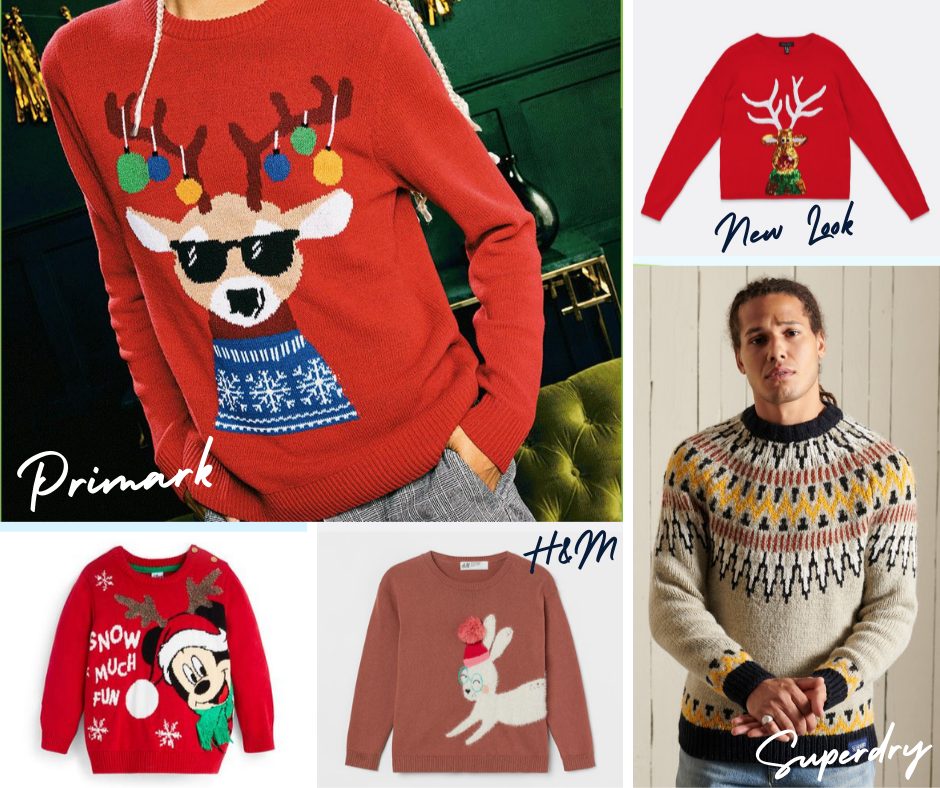 At Queensgate, we don't need an excuse to wear a Christmas Jumper around the festive period, however we do have a good reason on Friday 10th December – World Jumper Day in association with Save the Children.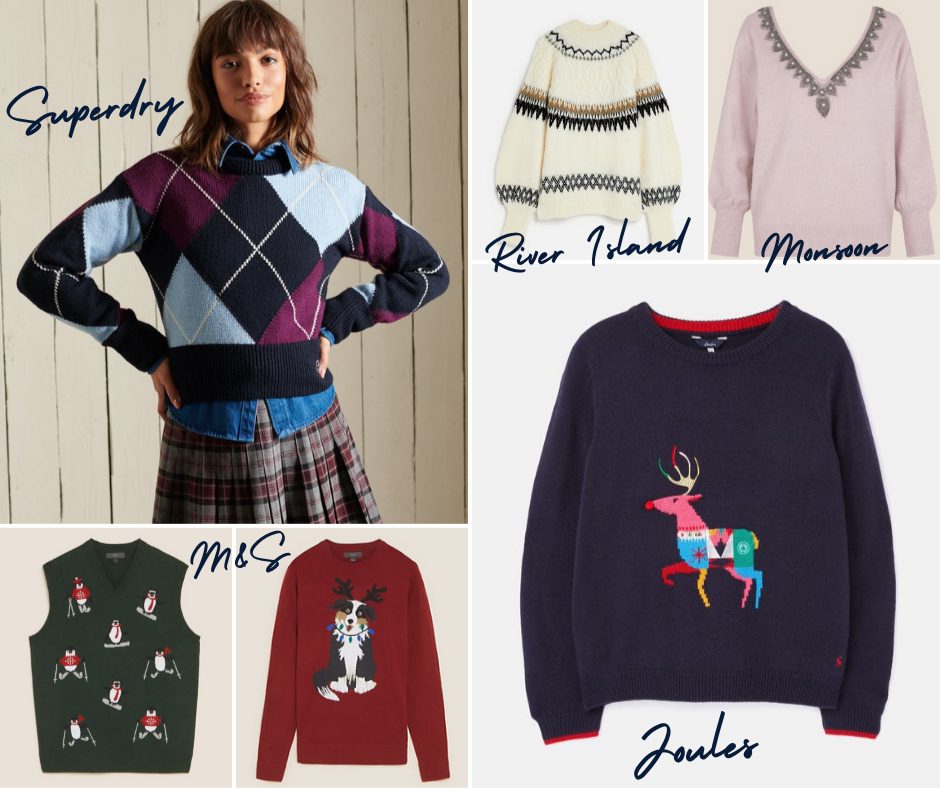 Spread some festive cheer with this novelty sleeveless jumper from M&S. This Penguin Christmas Jumper for £17.50 is an easy to wear wardrobe staple, and for all the dog lovers out there, this adorable festive sheepdog jumper will bring a cheerful touch to your wardrobe this winter for £19.50.
She will adore this River Island Cream Fairisle Knitted Jumper for £48 from River Island. This jumper will certainly bring a touch of Winter Wonderland to your wardrobe.
Would the festive season be complete without a reindeer jumper? Joules have got you covered with this Cracking Festive Intarsia Jumper for £44.95.
It's all about the back in this V-shaped Embellished Back Detail Jumper in Pink from Monsoon for £65. Style with jeans, and you are ready for the evening.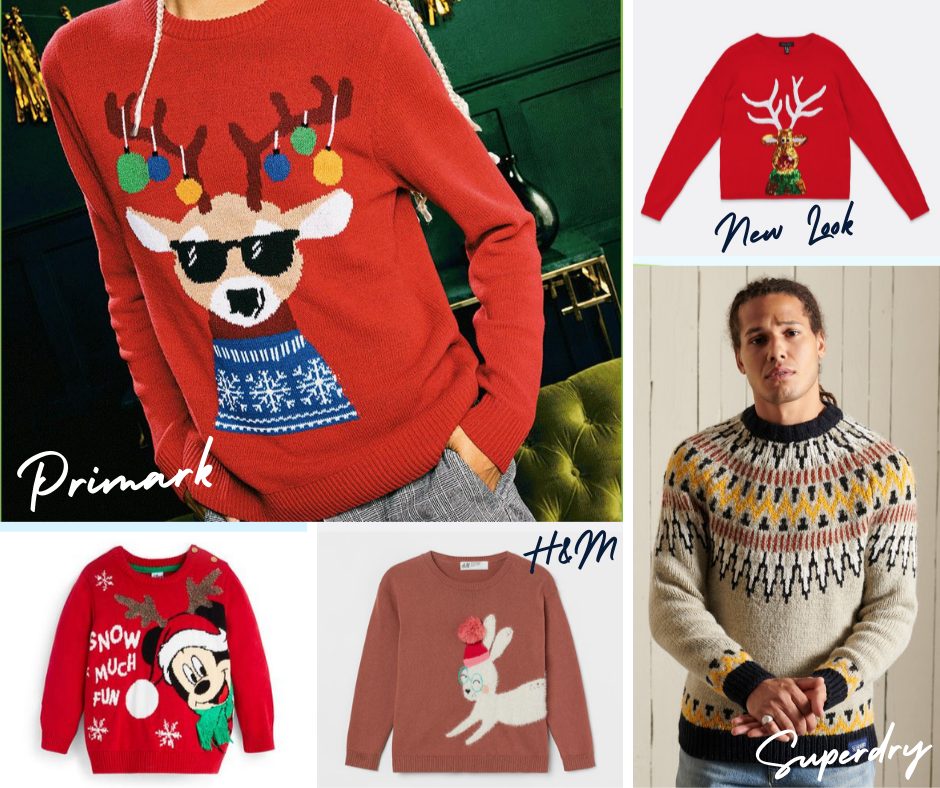 Choose from a festive red or always chic black colour in this New Look Reindeer Sequin Christmas Jumper for £14.99. You'll not only dazzle in this one, but you're bound to put a smile on everyone's face, because who doesn't love a sparkly Reindeer?
Make a statement this season with the Jacquard Crew Jumper for £64.99 from Superdry. Featuring an all-over pattern design this jumper will make a great new addition to your knitwear collection, and ladies, stay warm and look stylish in this Patterned Crew Jumper for £44.99. Featuring an all over pattern design on the front, this jumper is a seasonal must-have.
For the little ones that love bunny rabbits, this H&M Christmas Jumper with a rabbit on for £12.99 is the perfect jumper, bound to put your little one at the top of the class.
Head to Primark this season to shop their wide range of fabulous knits. From polar bears, penguins, Marvel and Minecraft to classic slogan knits, there is a jumper for everyone. For the adults, this Red Reindeer with Sunglasses Christmas Jumper for £8 is bound to be a hit at the office party, and for the little ones, this Red Mickey Mouse Christmas Jumper for £7 will be the star of the show.
Now that we have got our jumpers on and we are nice and cosy, it's time to enjoy the festive season.