Our pledge to support a puppy for our 2021 Charity Partner, Guide Dogs UK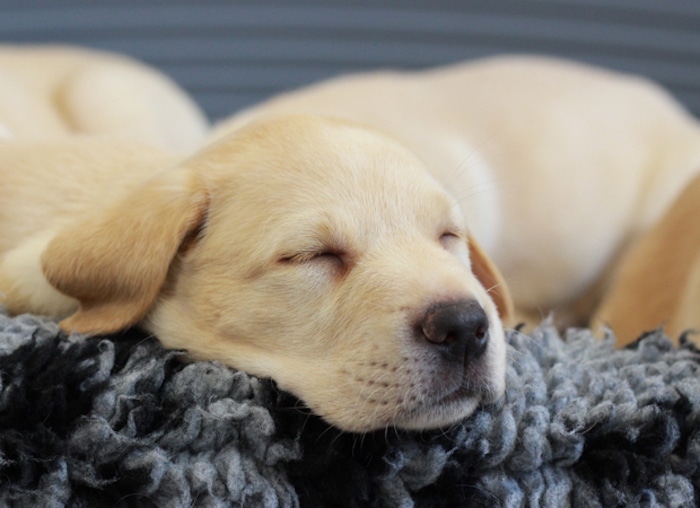 On the 1 January, we em-'barked' on a new Charity Partnership with Guide Dogs UK for 2021.
Whilst the centre has been open for essential retail only so far this year, we have been supporting the charity remotely, and in an exciting bit of news this week, we have pledged to support our own guide dog puppy from birth and through training!
Guide Dogs UK – who work to help blind and partially sighted people across the UK through the provision of guide dogs, mobility and other rehabilitation services – offer the opportunity to name a guide dog puppy from six-weeks-old. After 24 months of training, the named pup will then begin to support a blind or partially sighted person here in the UK.
While Queensgate sit firmly on the waiting list and await notification of our puppy's arrival into the world, which is expected in May of this year, we have today launched a competition to celebrate the news on National Puppy Day, which invites you, our shoppers the chance to choose the perfect name ready for his or her arrival.
The Queensgate team have compiled the following shortlist of our favourites, and people can now vote for the best boy and girl name in an online poll found here www.queensgate-shopping.co.uk/whats_on/name-the-queensgate-pup/.
The poll is open until 11.59pm on Tuesday 6 April – giving everyone plenty of 'paws' for thought – and the randomly selected winner will receive a £150 shopping centre gift card, plus a 'doggy bag' of goodies from Guide Dogs UK.
Once the newly-named pooch has reached six-weeks-old the team will be kept informed with regular 'Pupdates' and report cards, which will be shared with followers and visitors of the shopping centre.
And when it's safe to do so, the team will also get opportunity to meet the pup, so shoppers will no doubt see him or her exploring the shopping centre later this year as part of their training!
Find out more about Guide Dogs UK at https://www.guidedogs.org.uk/.