Auntie Anne's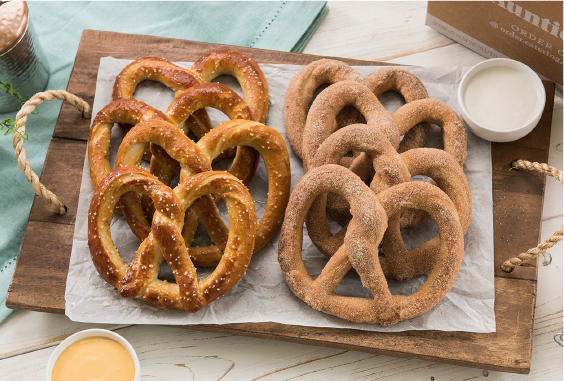 Auntie Anne's
Website
Auntie Anne's is dedicated to baking perfection. Our freshly baked sweet & savoury pretzel products, tasty dips and refreshing chilled drinks provide you with an assortment of delicious comfort food. Auntie Anne's pretzels are rolled, twisted, and baked to golden brown perfection right in front of you. Our delicious products are ideal while shopping or just strolling. We invite you to visit Auntie Anne's at Queensgate and try a free sample of our award winning items.
Auntie Anne's has 40 locations in the UK and nearly 2,000 bakeries worldwide. We are a leader in delicious "Grab & Go" meals. Come see and taste why Auntie Anne's cheerfully serves over 1 million happy customers every day.
Up to date opening hours for the store can be found on the brands website by using the link to the left.