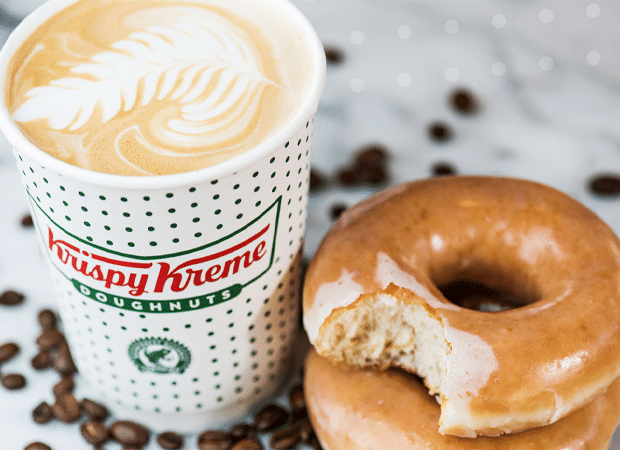 Krispy Kreme
Halloween Doughnuts at Krispy Kreme!
Isn't it scary how Halloween is already here? That can only mean one thing: Halloween Doughnuts at Krispy Kreme!
They have some frightfully fantastic flavours to make October terrifyingly tasty. You can't have Halloween without a Jack O'Lantern, and theirs comes with a chocolate orange centre. No tricks, just treats!
Spiders are also on the menu, with the Creepy Cobweb filled with strawberry. Get stuck in!
Or maybe take a bite (or a few) out of the Vampire Bat, smothered in a cookie kreme frosting. Fang-tastic!
Why not finish off your sweet treat with a Pumpkin Spice Latte, topped with whipped cream and dusted with cinnamon. Perfect for the cold weather!
All of these delicious flavours are available from Monday 11th – 31st October, so why not spoil yourself…if you dare!