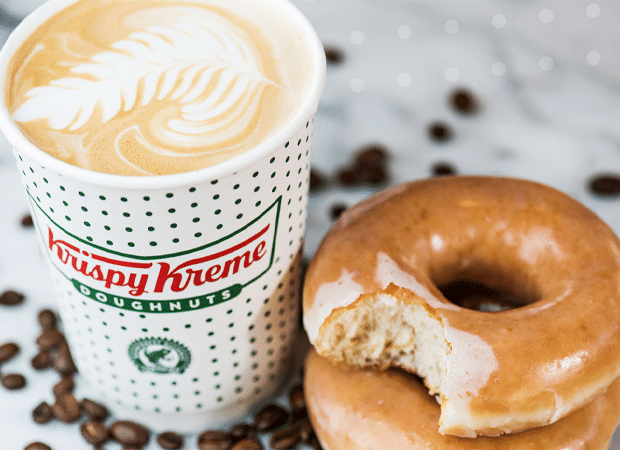 Krispy Kreme
Earn smiles with every purchase with Krispy Kreme Rewards!
Join Krispy Kreme Rewards today to start gaining smiles! For every pound you spend in store, you earn 10 smiles on your account.
What can you spend smiles on? Doughnuts, of course! For 100 smiles, you can get an Original Glazed. 150 smiles gets you any doughnut of your choice. A thousand smiles and you can walk away with a dozen doughnuts!
As an extra bonus, you even get a free doughnut of your choice on your birthday (and we'll even throw in a free Original Glazed just for signing up)
So why wait? Download Krispy Kreme Rewards from the app store today and start saving smiles!