The festive season has arrived at Queensgate with lots of your favourites back again for another year of festive joy.
Opening Hours
Our Christmas late night shopping will be back with free parking after 5pm!
November:
Monday – Wednesday 9am – 5.30pm
Thursday & Friday 9am – 8pm
Saturday 9am – 6pm
Sunday 10.30am – 4.30pm
December:
Monday – Friday 9am – 8pm
Saturday 9am – 7pm
Sunday 10.30am – 4.30pm
Christmas Eve 8am – 5pm
Christmas Day – CLOSED
Boxing Day 10.30am – 4.30pm
Bank Holiday Monday 27th and Tuesday 28th 9am – 5pm
Wednesday 29th December 9am – 5.30pm
Thursday 30th December 9am – 8pm
New Year's Eve 9am – 4.30pm
New Year's Day CLOSED
Retailer opening hours may vary. Check with individual stores for their opening hours.
The Grotto:
This year, we will be taking pre bookings for our grotto, which can be found here. Full details for booking and arrival instructions will be communicated once booked using the link above.
Our grotto this year will be in North Square and opening hours and times are:
19th November
3.00pm – 8.00pm
20th November – 1st December (open Thursdays – Sundays only)
Thursday and Friday 10am – 5pm
Saturday 10am-6pm
Sunday 10.30am – 4.30pm
2nd December – 24th December (open 7 days a week)
Monday – Saturday 10am – 6pm
Sunday 10.30am – 4.30pm
Christmas Eve 9am – 4.30pm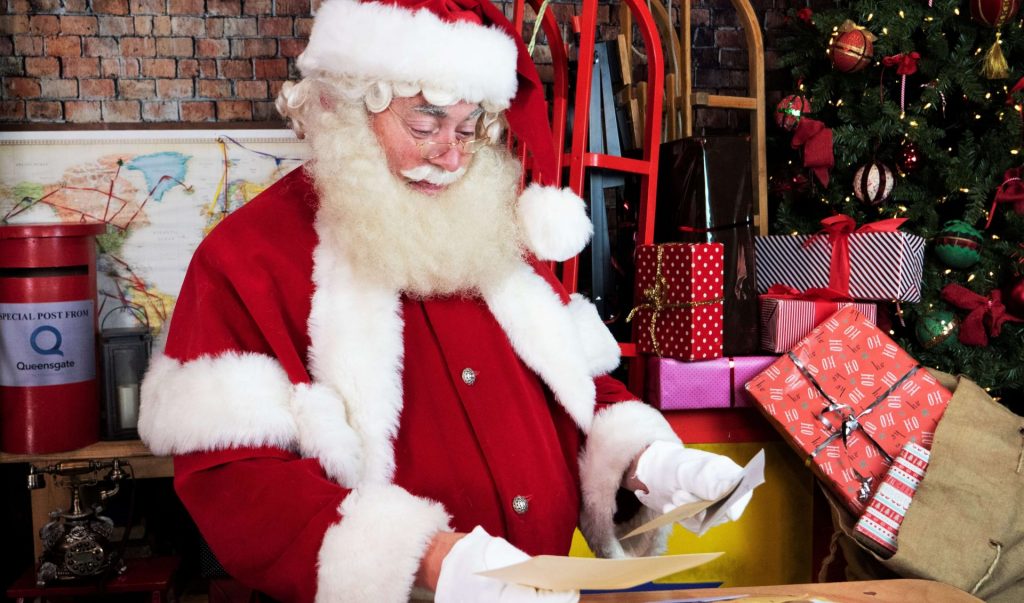 The BIG switch on:
This year's Christmas light switch on at Queensgate will be packed full of magical friendly Humanimals, helpful door mice, sparkly snowflakes, ice cold snow cones and much more. Kicking off on 20th November, the lights will officially be turned on by Father Christmas himself at 2pm. Activity will start at 10am!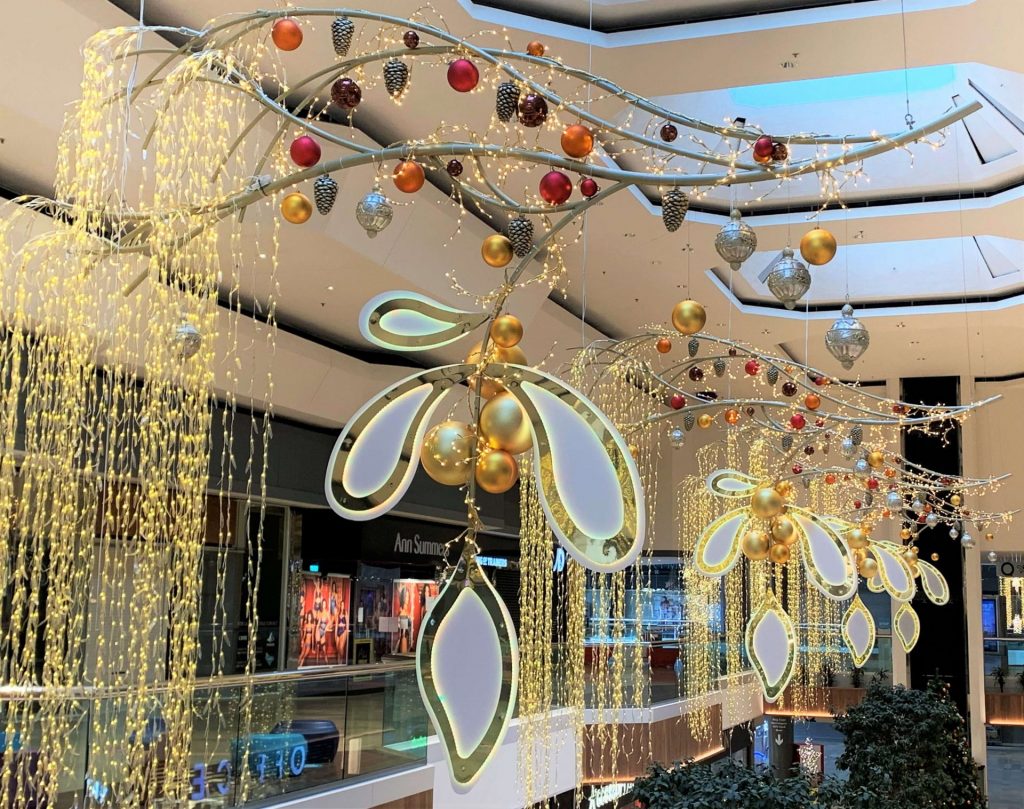 The Giving Tree:
Returning for another year, our Giving Tree will be back this year and supporting Barnardo's to continue helping families and children within the local area. Shoppers are invited to again pick up a tag from our tree, buy a gift for the child on the tree and then return to the Information Desk unwrapped and in its original packaging by the 19th December. The gifts will then be collected by Barnardo's and gifted to families in need this Christmas.  Find our Giving Tree on the Upper Mall outside JD Sports.
If you would like to support Barnardo's with a monetary donation instead, you can do this by visiting their charity page here