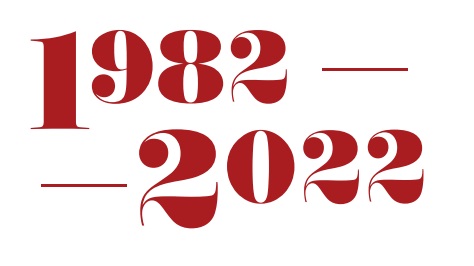 Forty Years of Queensgate
In the late summer of 1976, planning permission was granted for a new purpose-built shopping centre in the heart of Peterborough.
In November of the same year, the John Lewis Partnership announced they had agreed to be the anchor store for the development, marking the company's return to the city after an absence of over twenty five years.
Andy Cole, a financial surveyor who saw the project from start to finish shares some of his experiences:
"Once we had agreed a figure, a cheque would appear sometime later and it was my job to deliver it to the National Westminster Bank and handover £14 to have it telegraphically transferred to Carlisle – this was 'cash flow' 1980 style.
One month I stood on Cathedral Square with a cheque for three million pounds in my pocket." – Andy Cole On the 9th March 1982 the Queensgate Centre opened, followed by an official opening ceremony by Queen Beatrix of the Netherlands on the 18th or November of the same year. Whether it was Walkmans, crimped hair and yuppies in the 80's, hip-hop grunge and the worldwide web in the 90's, social networks and Harry Potter in the noughties or Tik-Tok and the Kardashians in the last decade, Queensgate has remained a focal point at the heart of the city.
This exhibition presents a visual journey through the last four decades, charting the changing faces of the Queensgate Centre over its forty year history. Today the centre continues to evolve and respond to the needs of the Peterborough community.
In 2022, Empire Cinemas will be the new anchor tenant in a new £60 million extension known as The Loft, with a new food court and several new stores on the way.
With special thanks to Chris Porsz, Andy Cole, peterboroughimages.co.uk and everyone else involved in capturing Queensgate over the years. See more of Chris' work at www.chrisporsz.com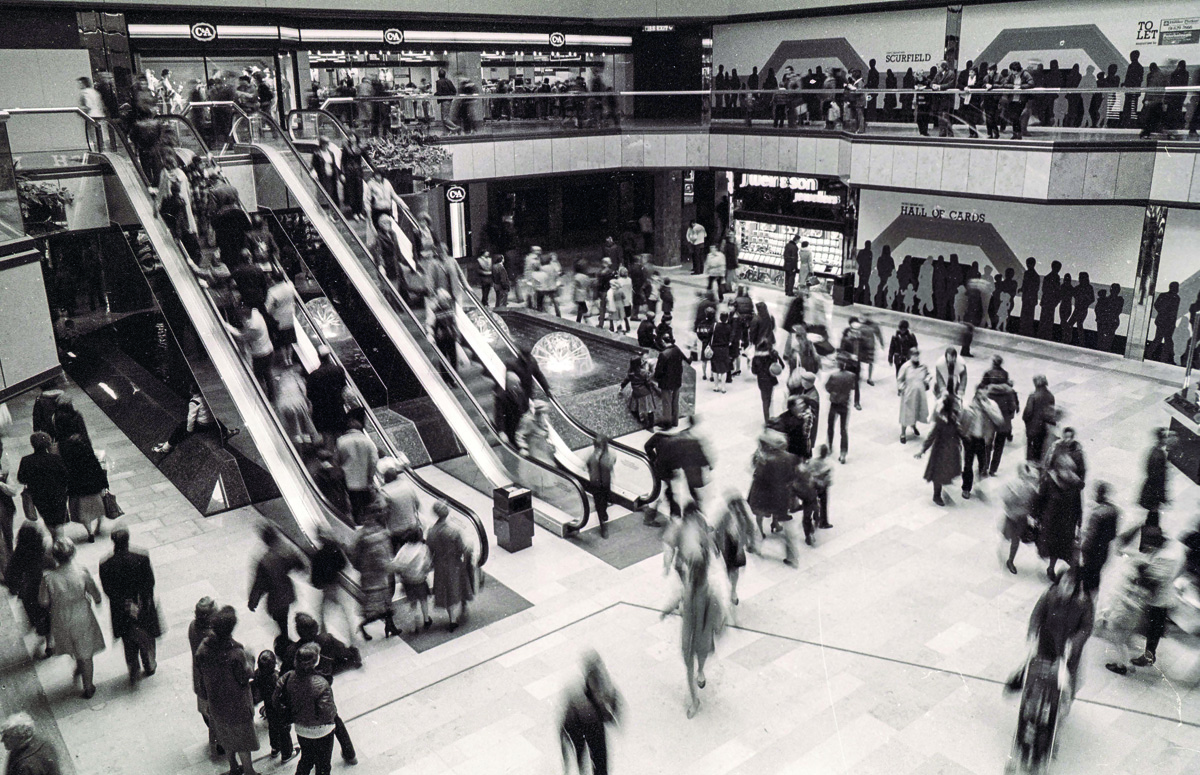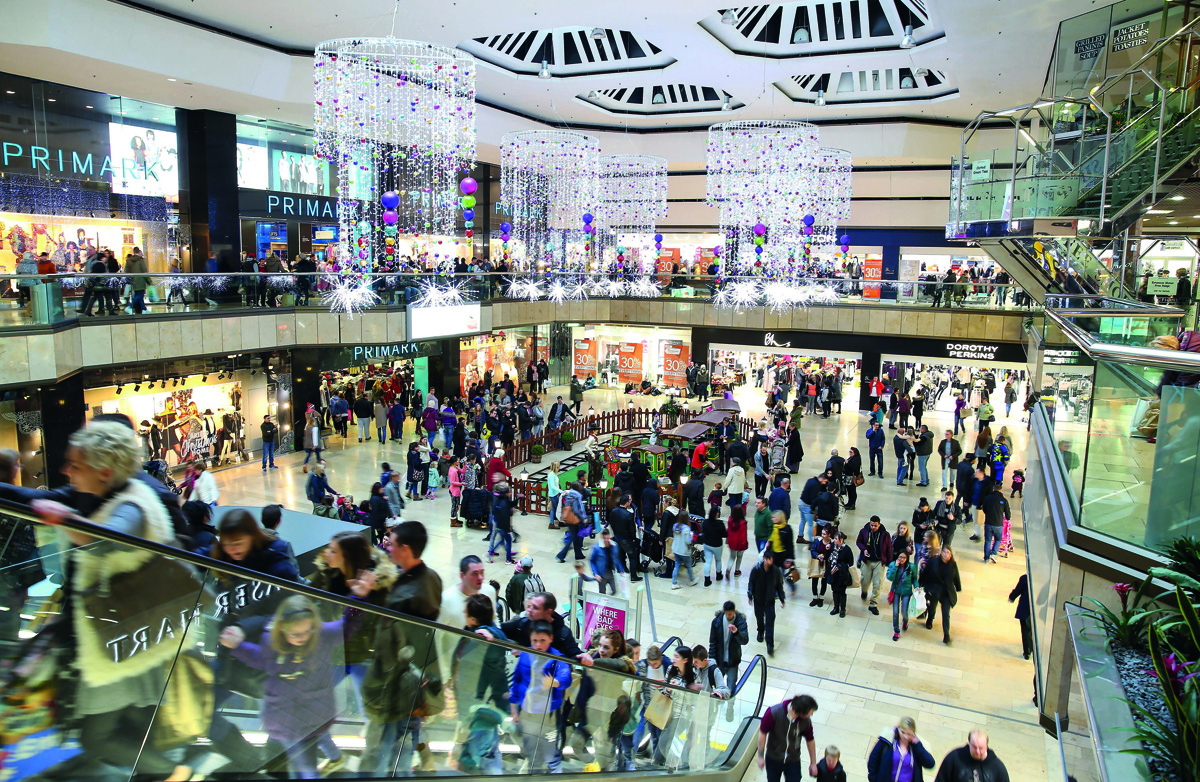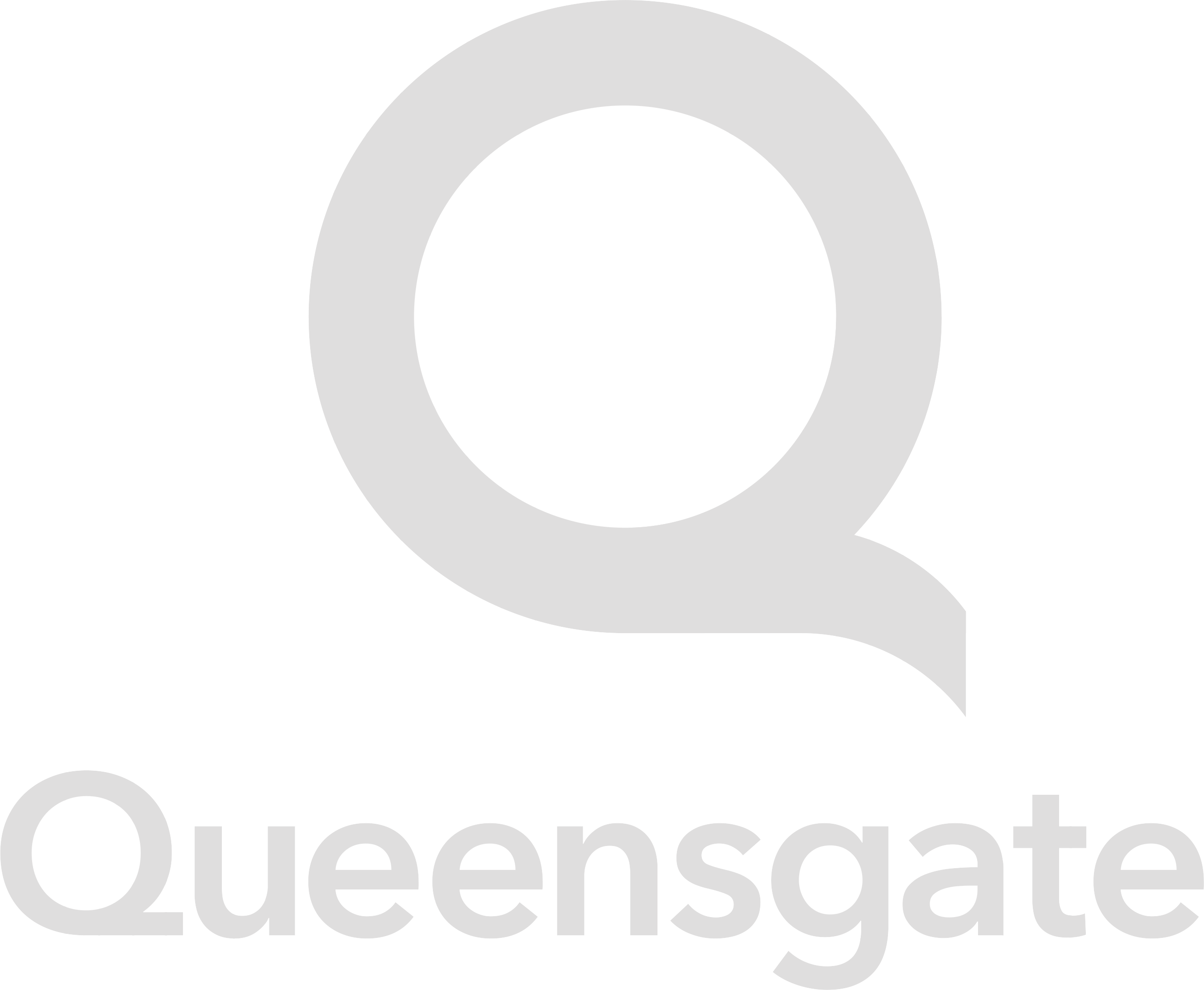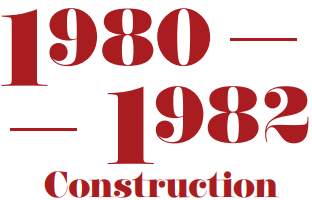 Construction begins with the formation of walls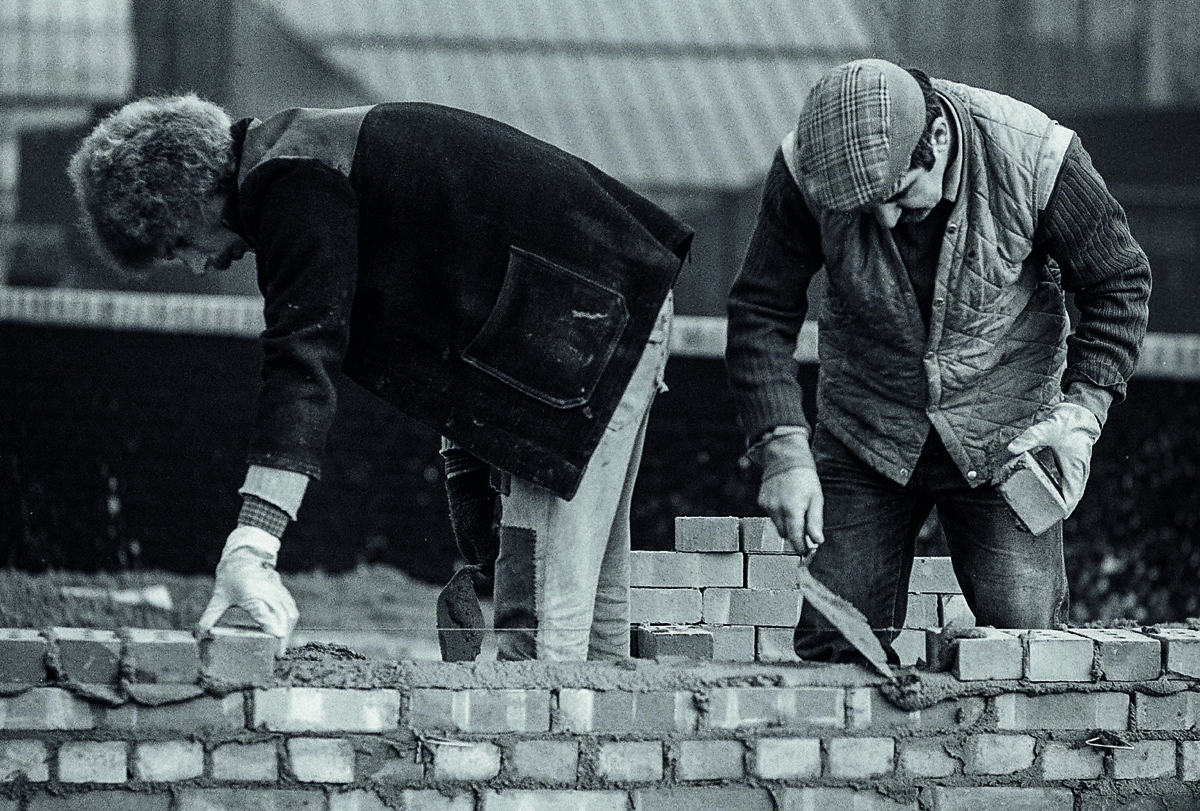 Looking east with the back of Westgate arcade and the Still P.H. visible. The east end of John Lewis abuts existing Westgate buildings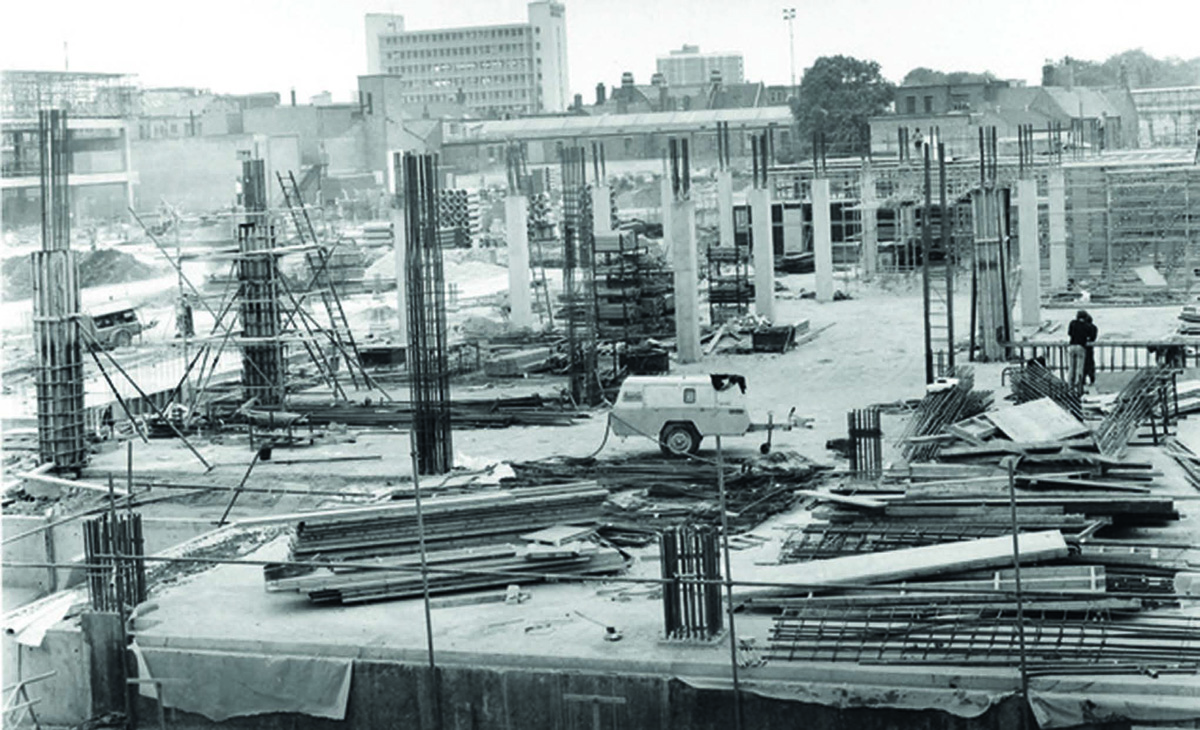 Construction of the car parks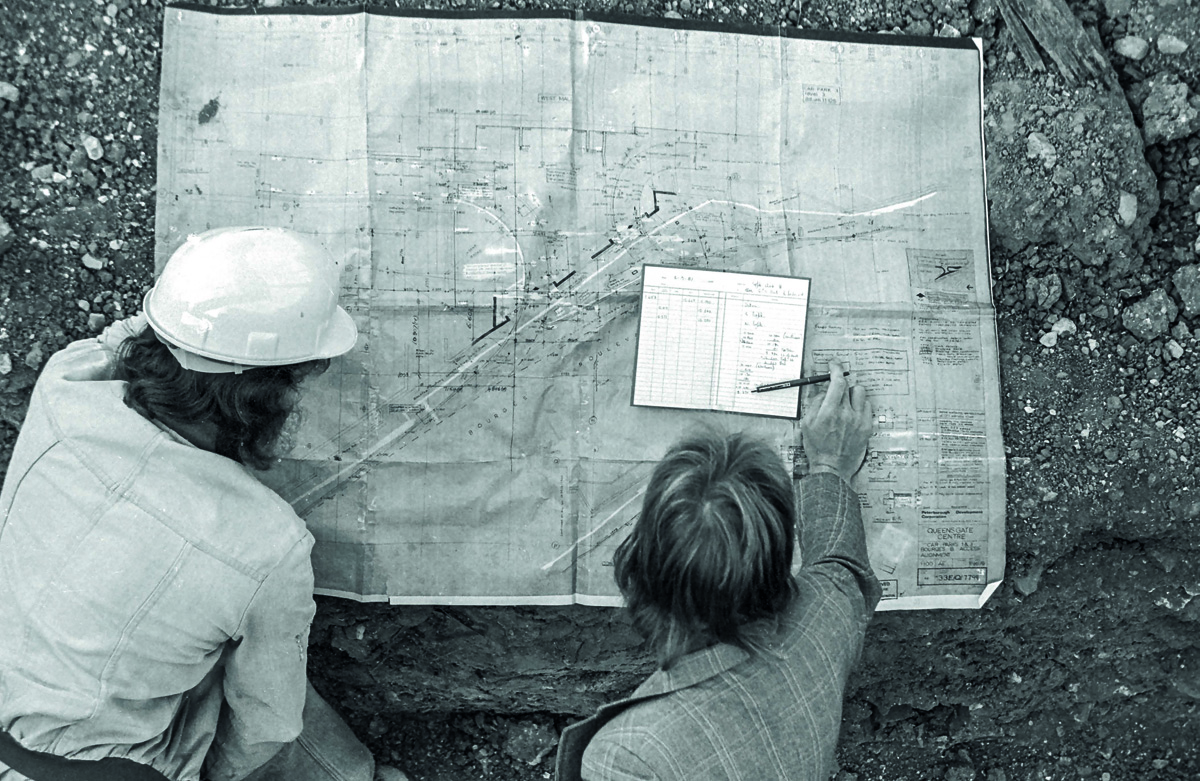 An aerial image showing: John Lewis near left at one storey high, The central area raising from ground level and the basement tunnel and excavations. The old post office building is still there and the Peterborough Telegraph offices are yet to be built. The site offices are tight against the Bourges Boulevard roundabout. The car parks have yet to be built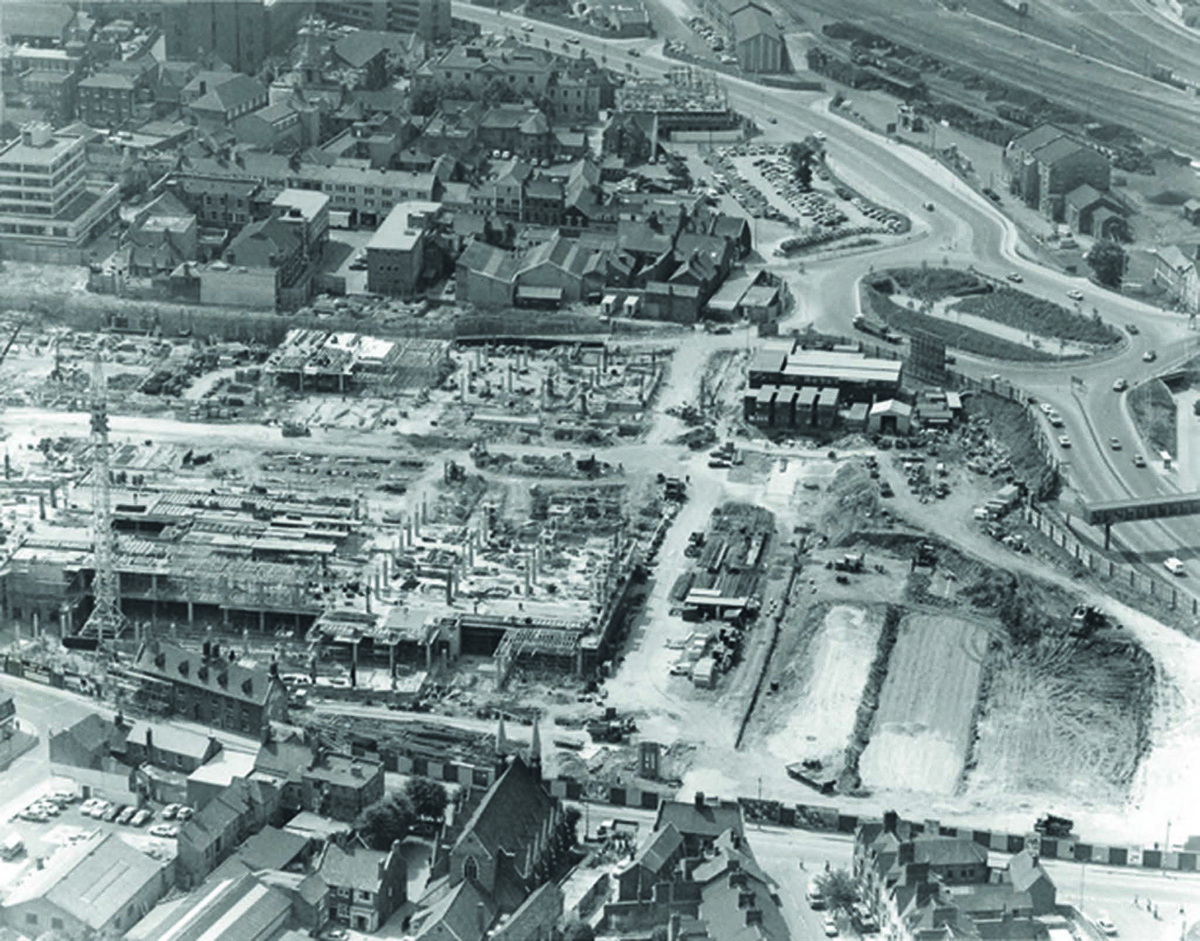 The construction of the New Bridge across the Nene in August 1983. This structure has this year been undergoing structural repairs including to its foundations. There is currently a steel pile cofferdam in place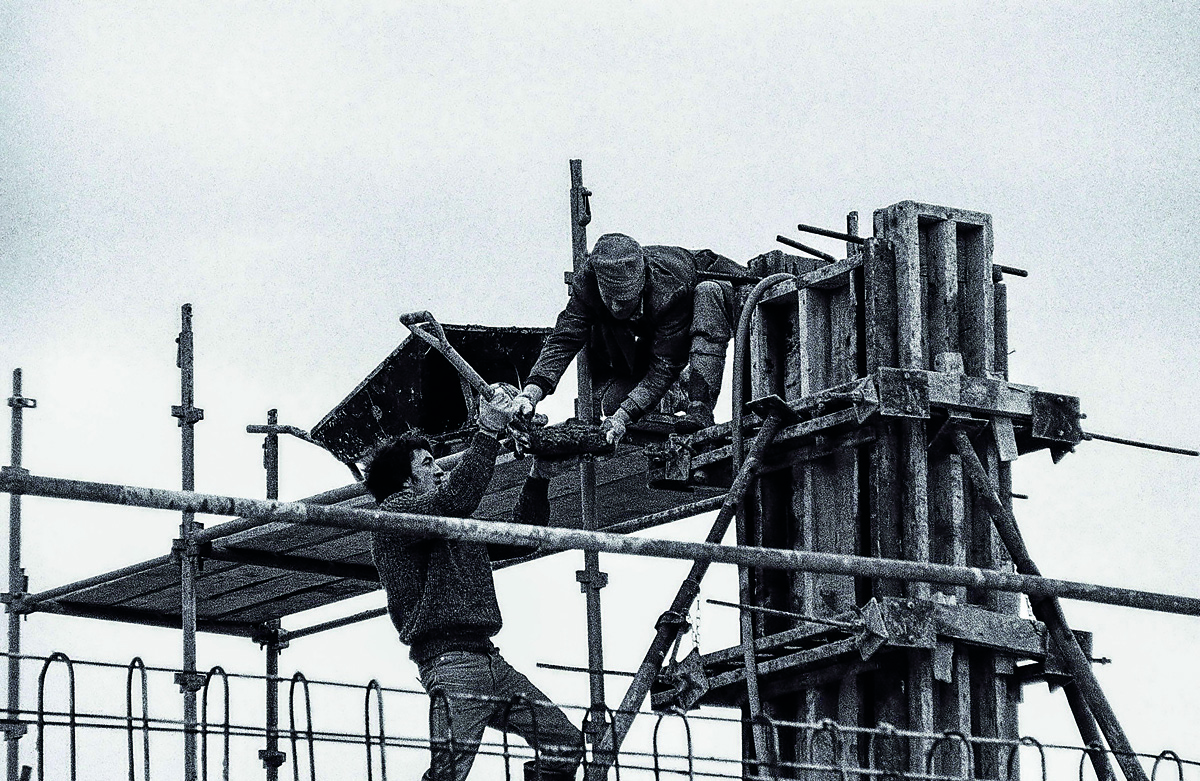 Blocks of tar being melted down to be used in the construction, specifically on the roof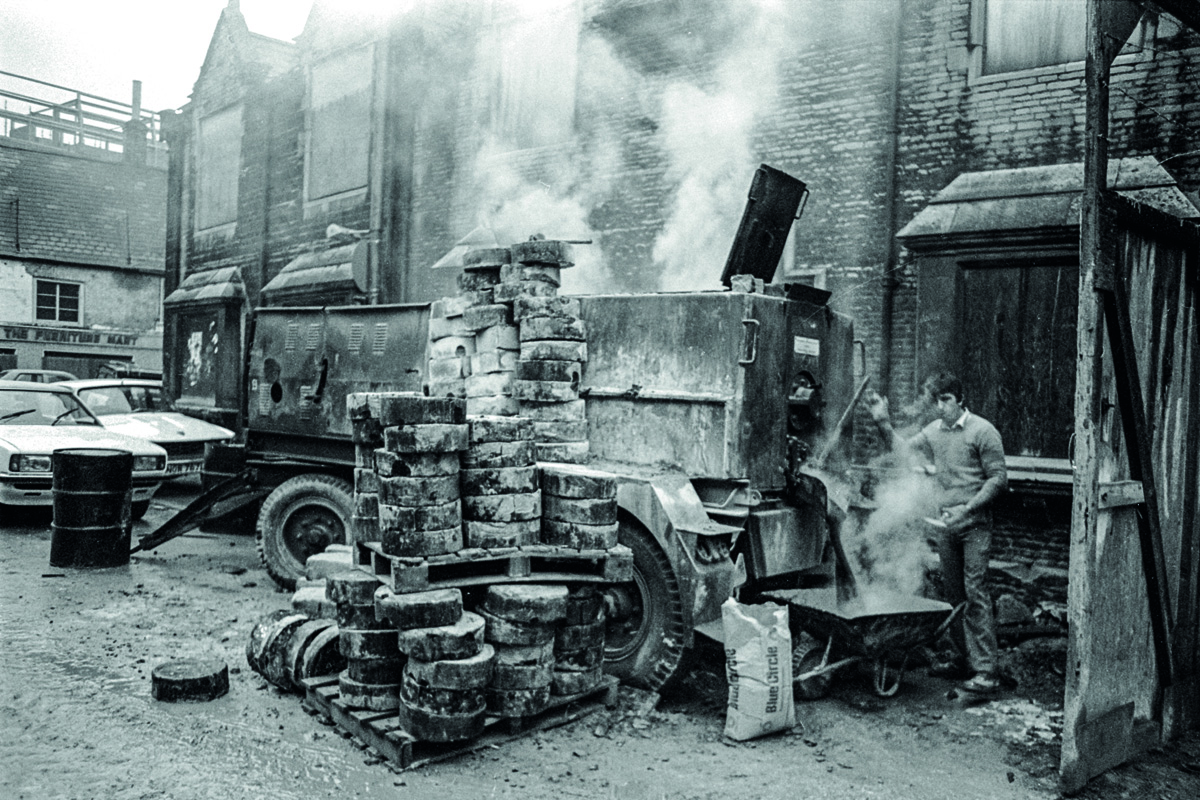 Materials arrive on-site for cement works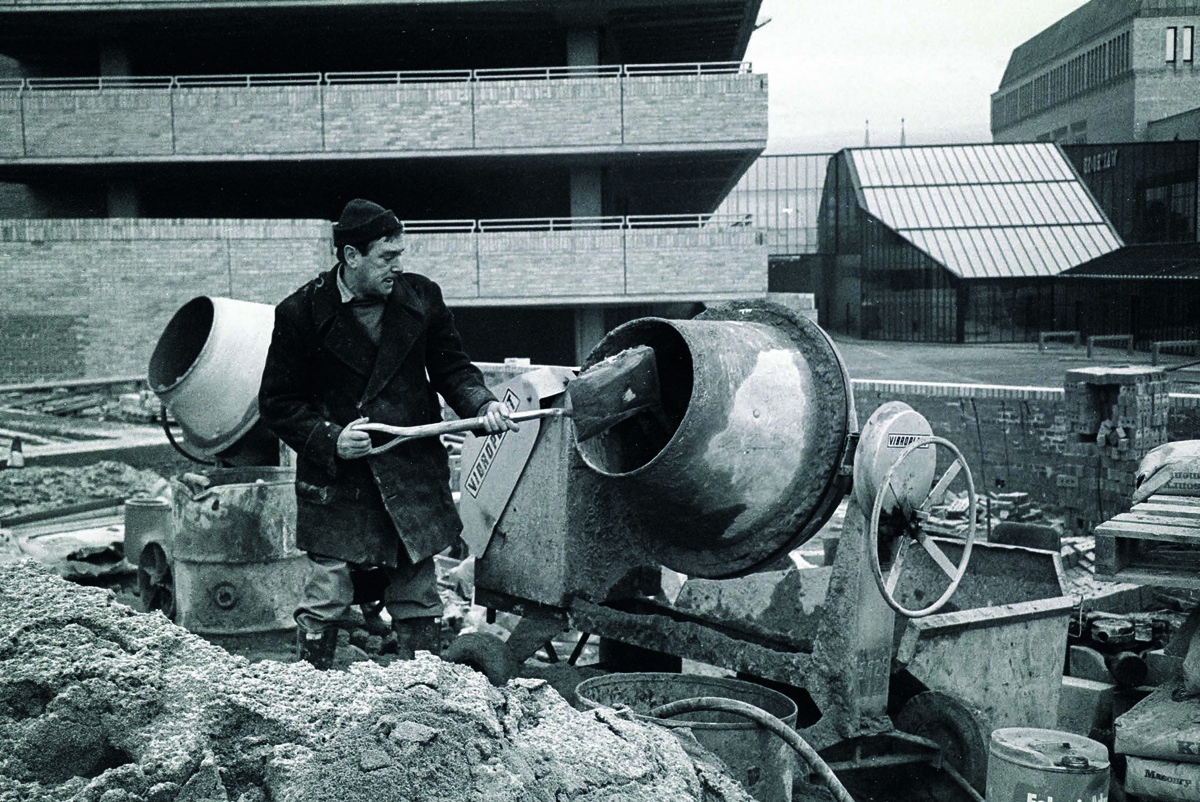 Workers taking a well earned break from the construction of Queensgate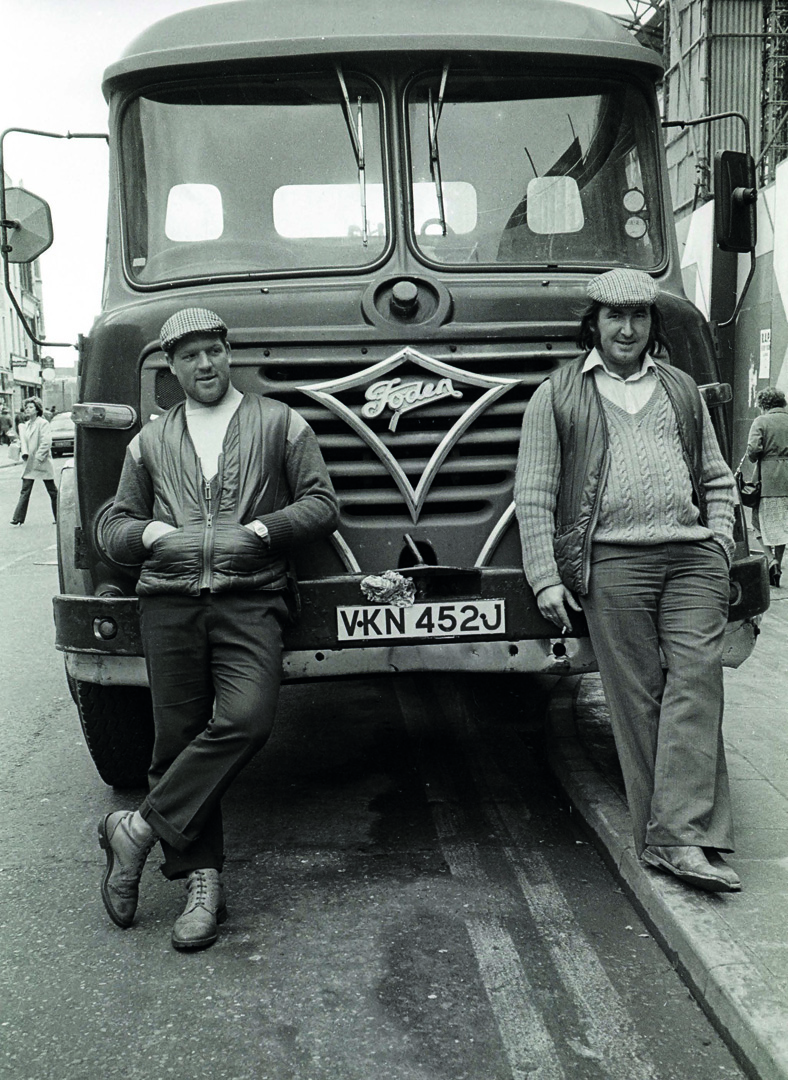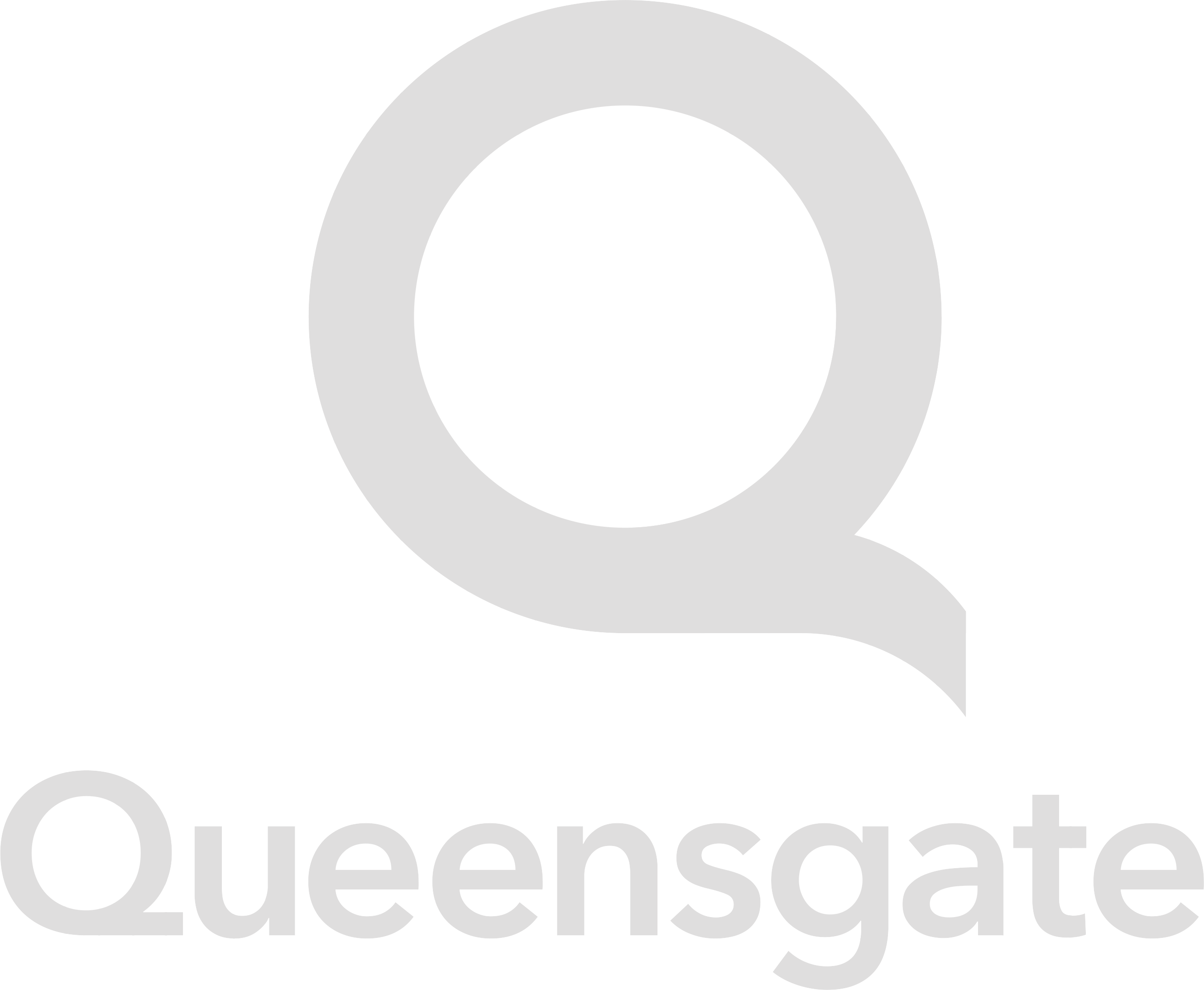 Man with walking stick on Cathedral Square outside hoardings before the clearing of the site occurred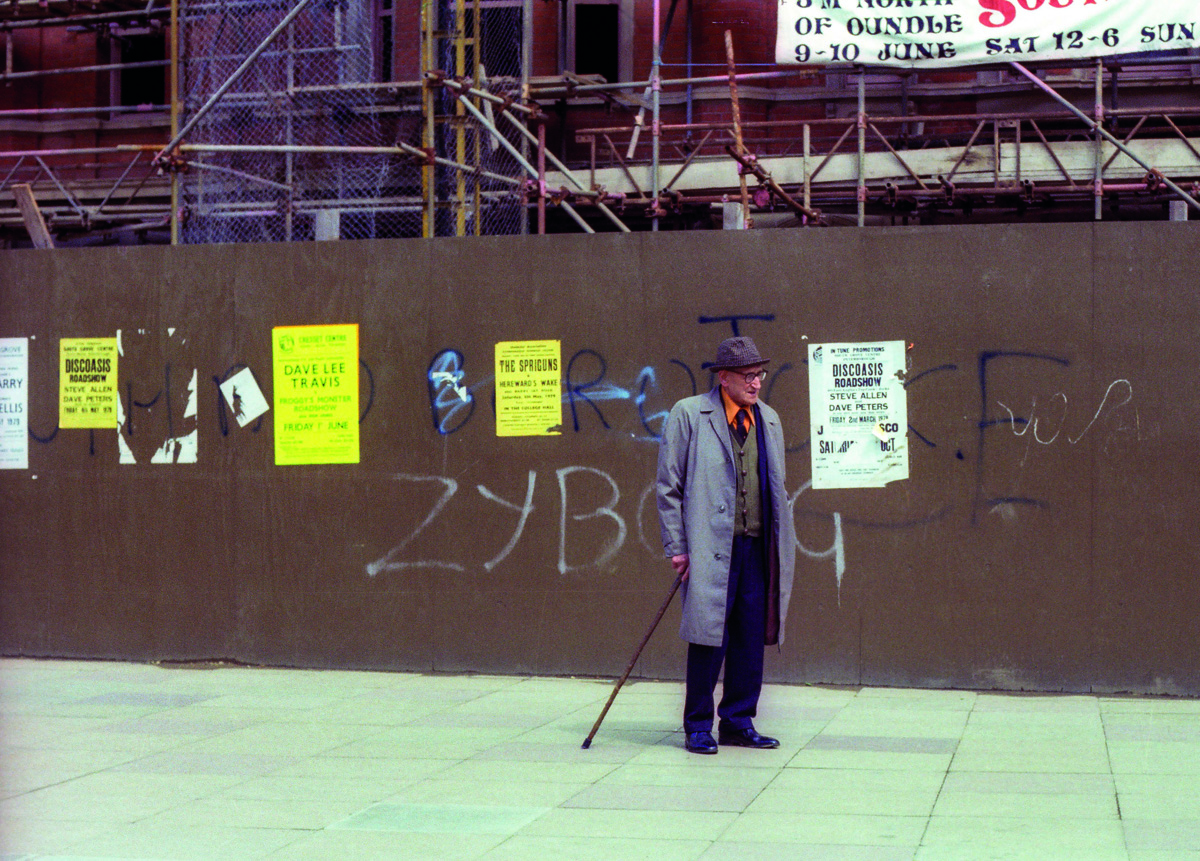 Construction of Queensgate basement begins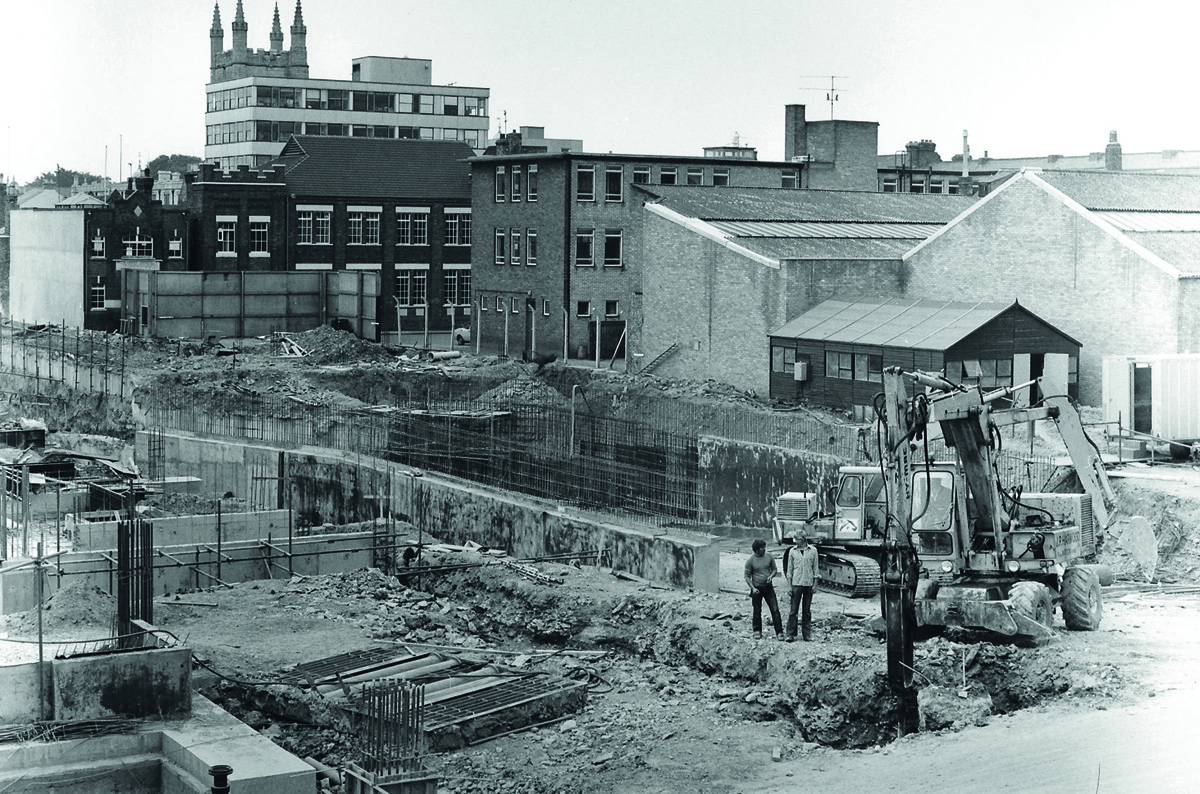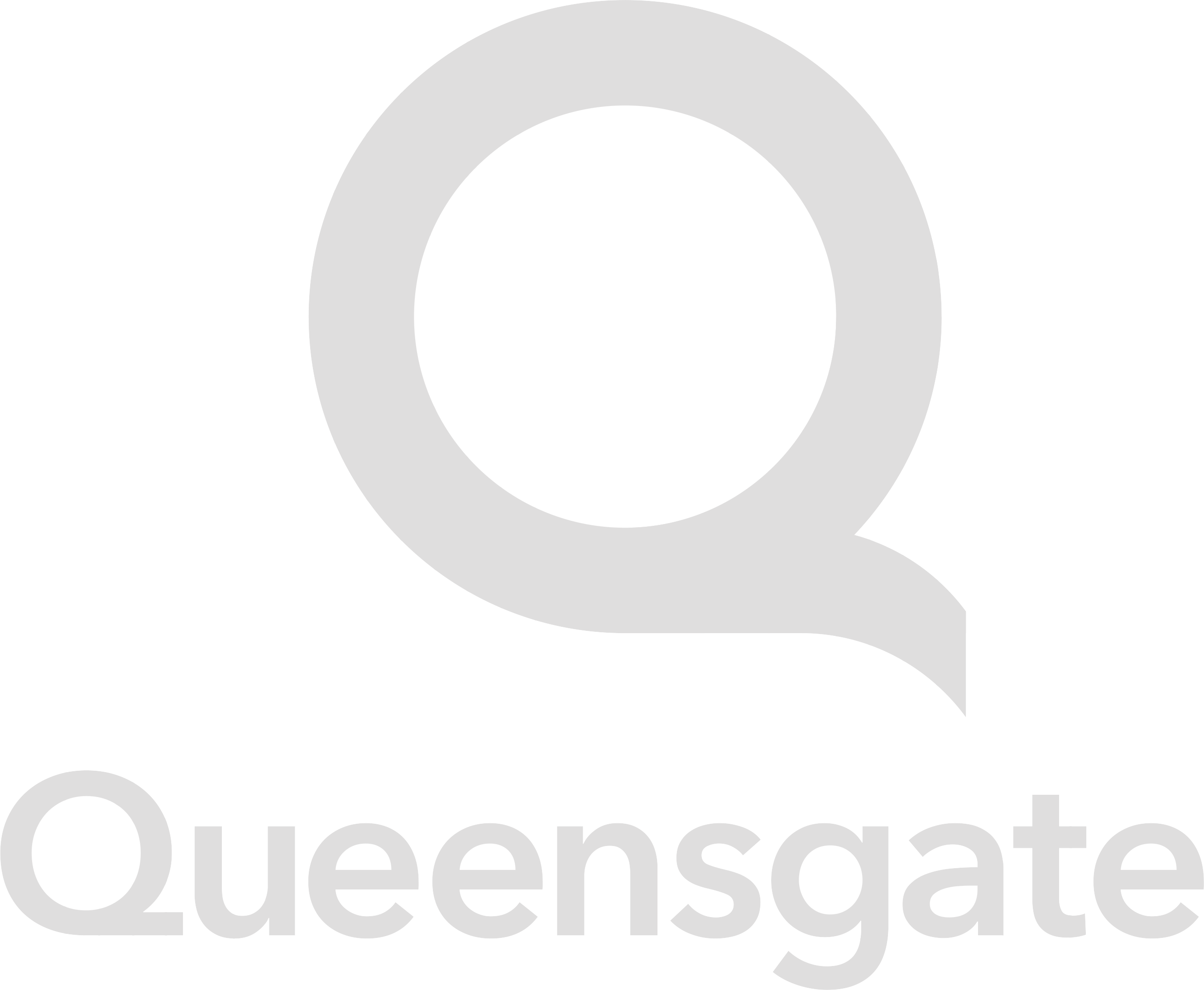 The construction underway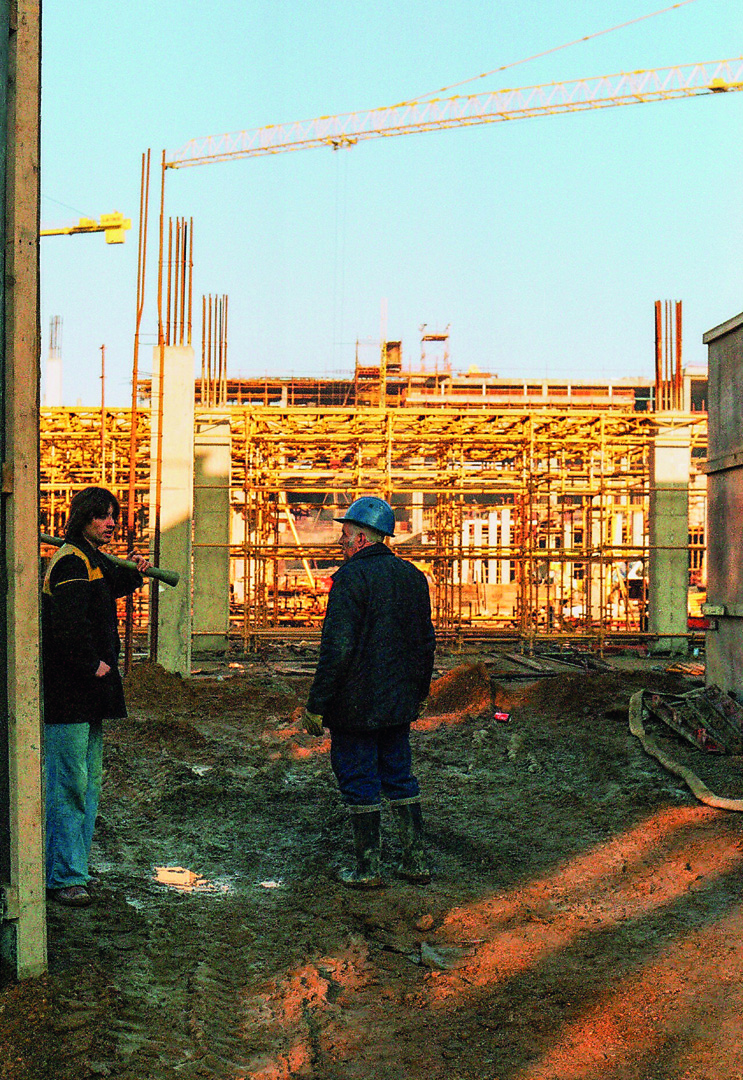 Construction of Queensgate basement begins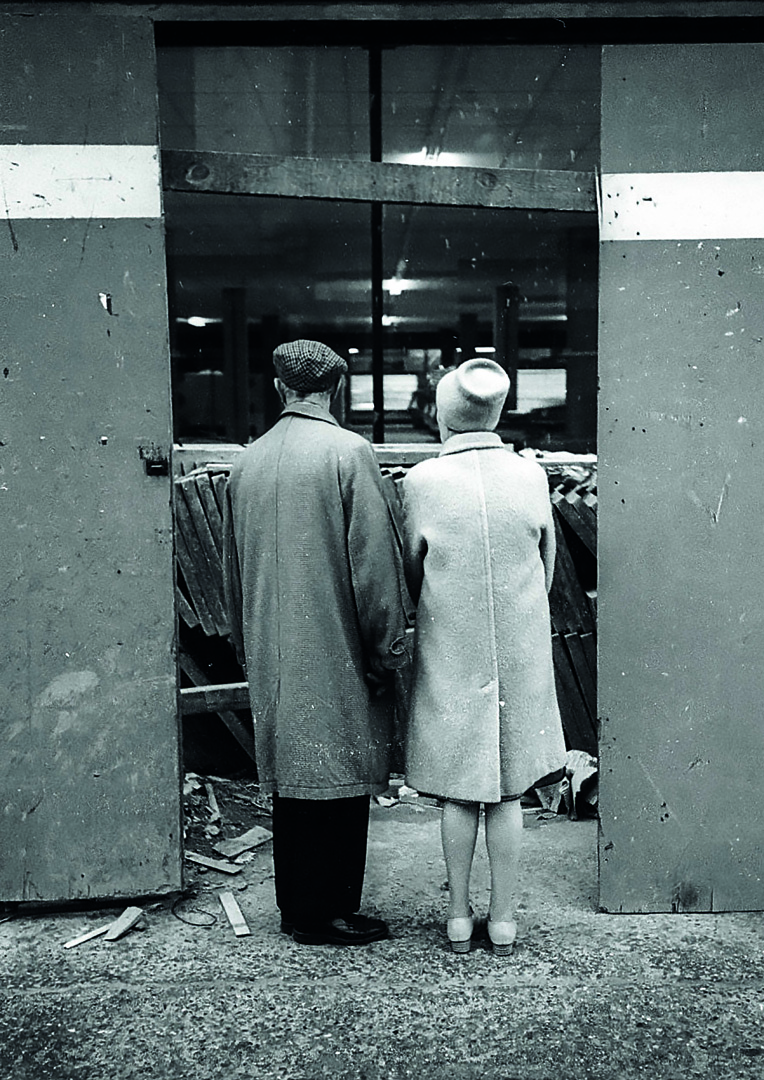 Looking across the Queensgate site from Long Causeway with Peterborough hospital in the distance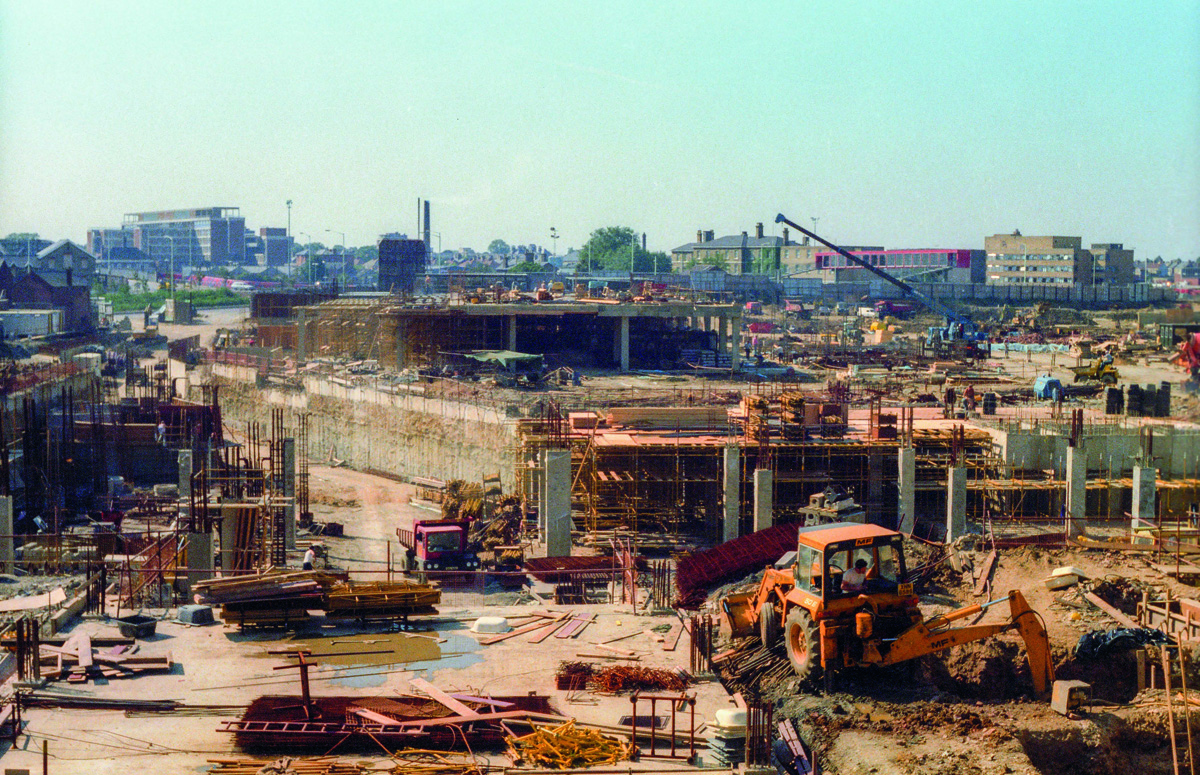 An extract from the John Laing Construction Staff paper 'Team Spirit, August, 1979'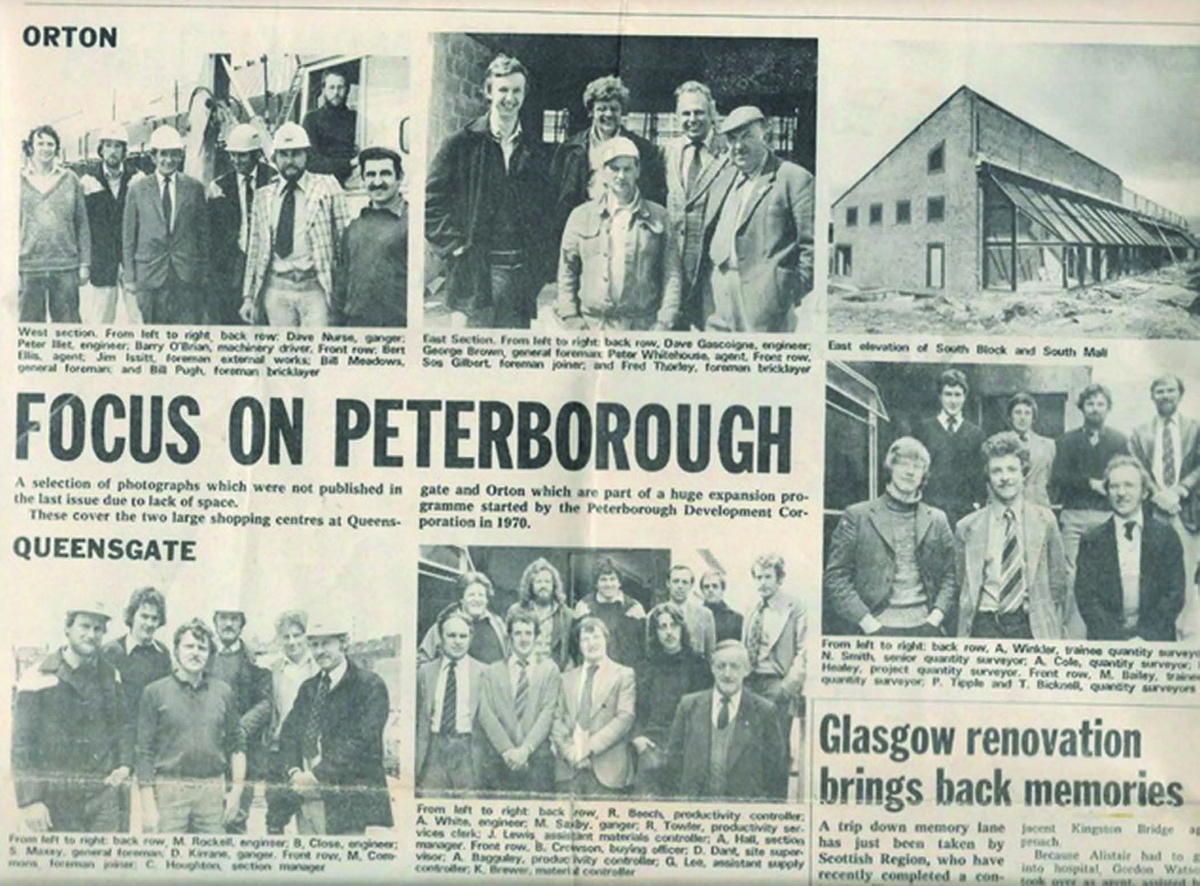 Construction in action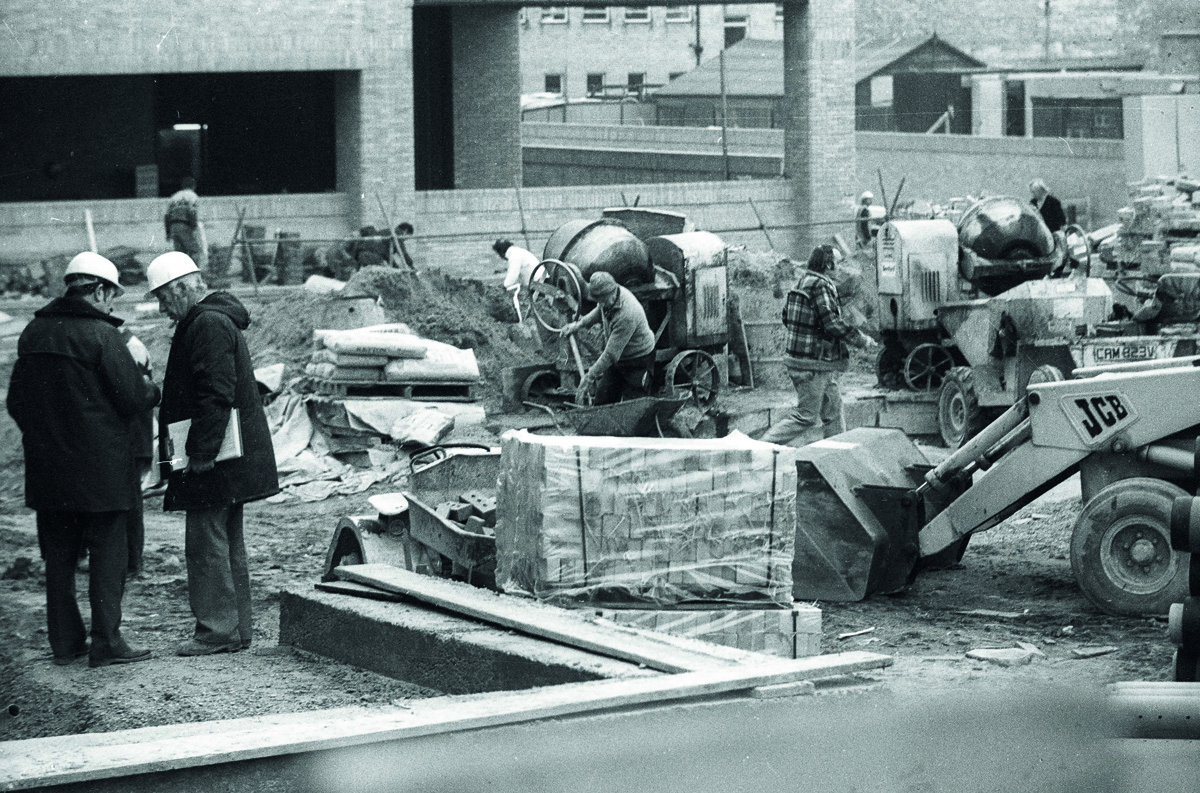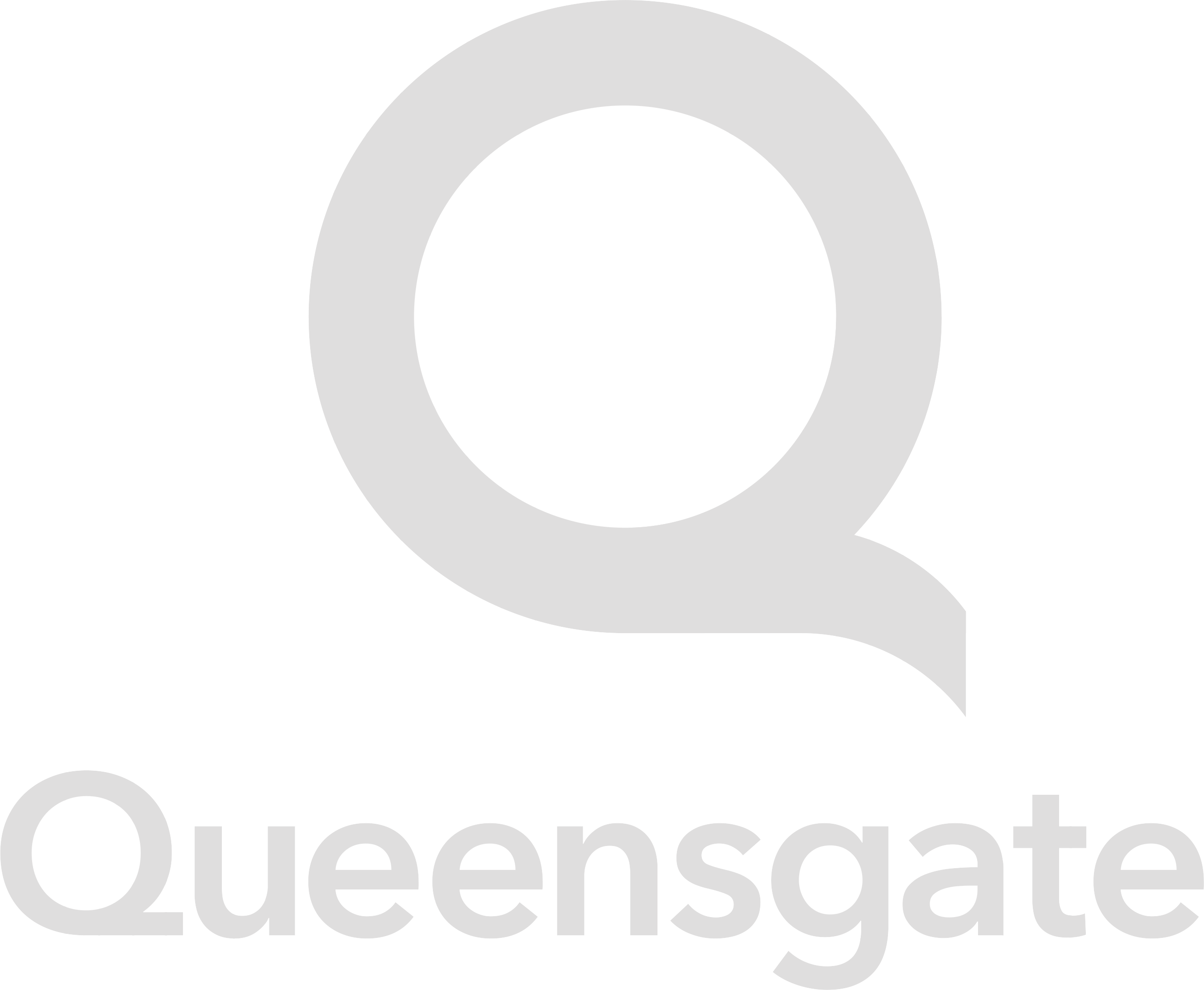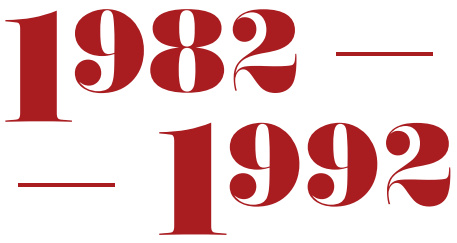 A member of the public taking a seat in Central Square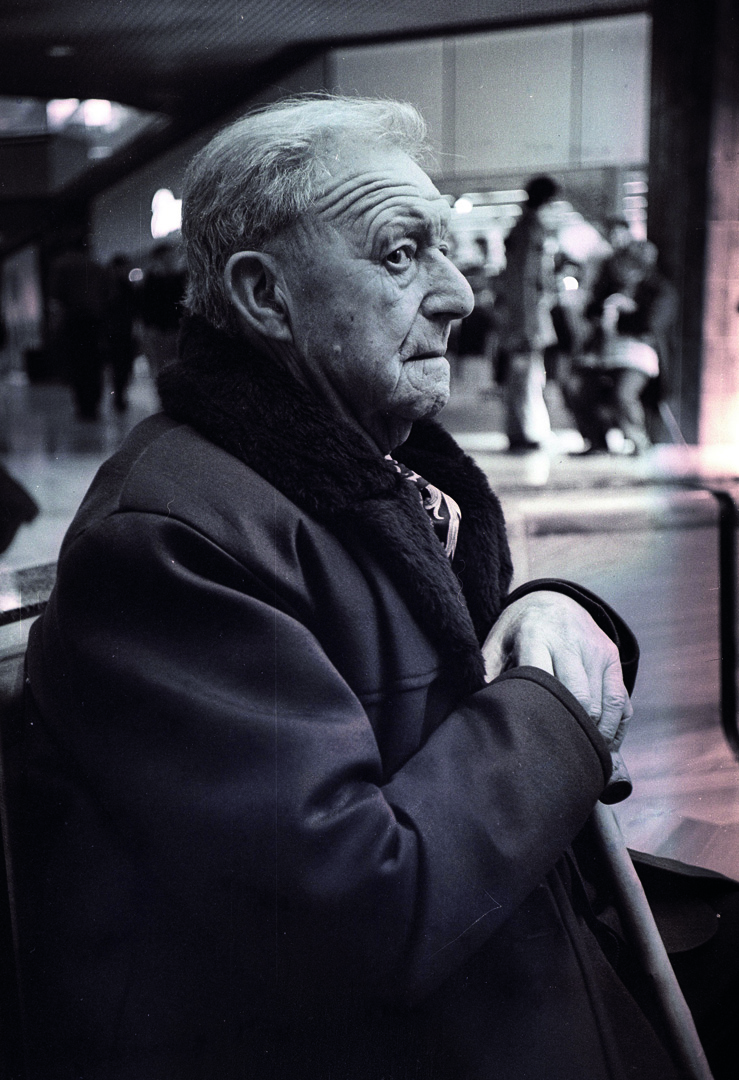 Queen Beatrix of the Netherlands enjoying a display of Morris dancing at the official opening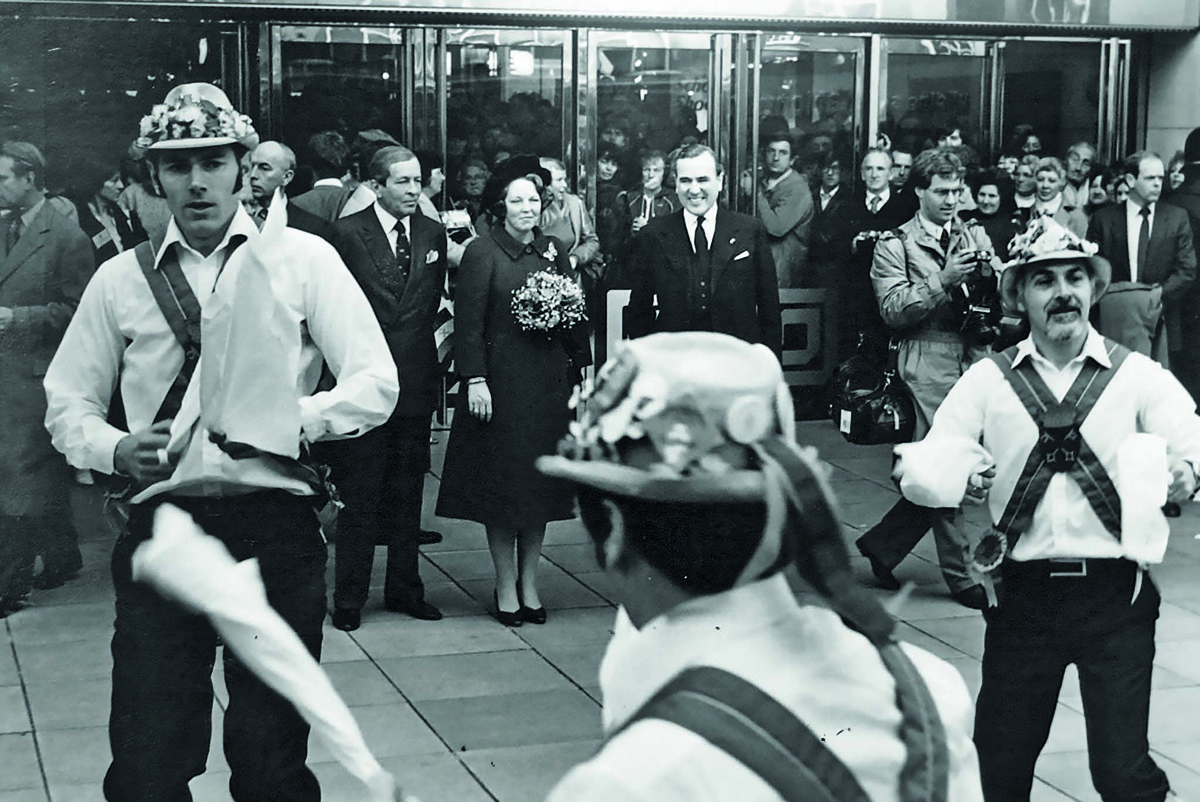 Queensgate being officially opened to the public by Queen Beatrix of the Netherlands in 1982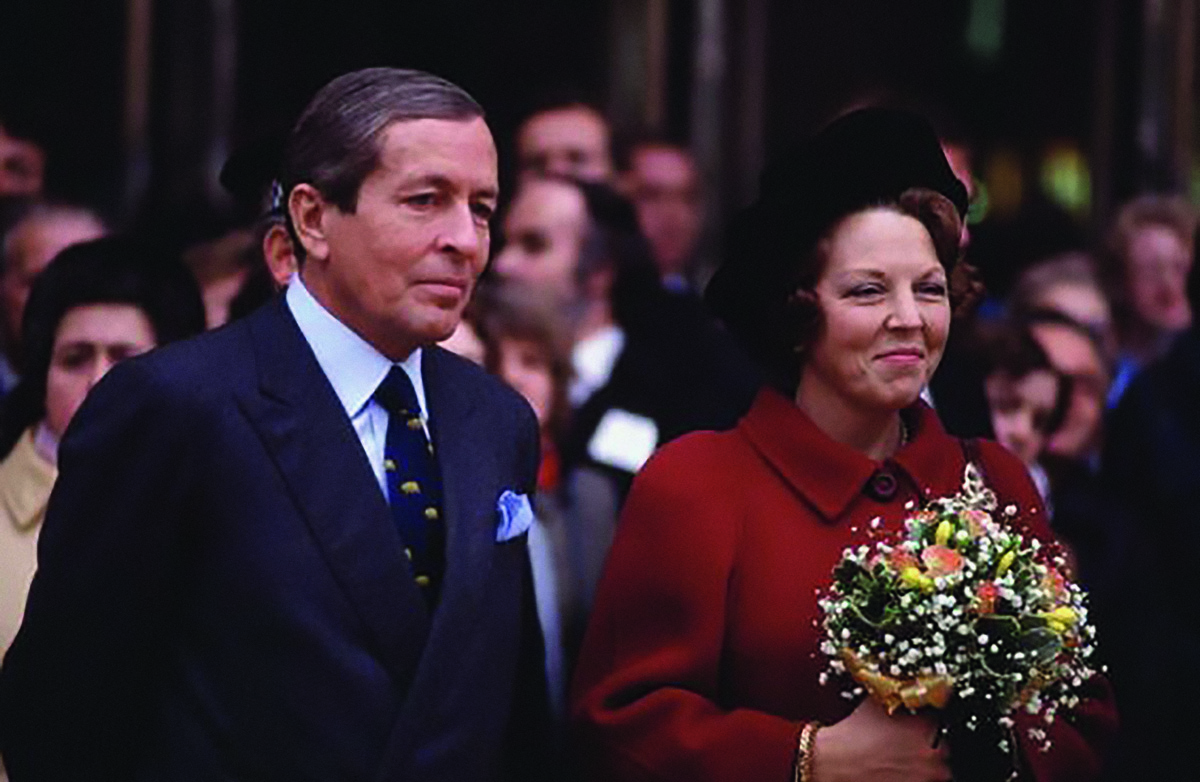 Going up! The glass sided lift at the centre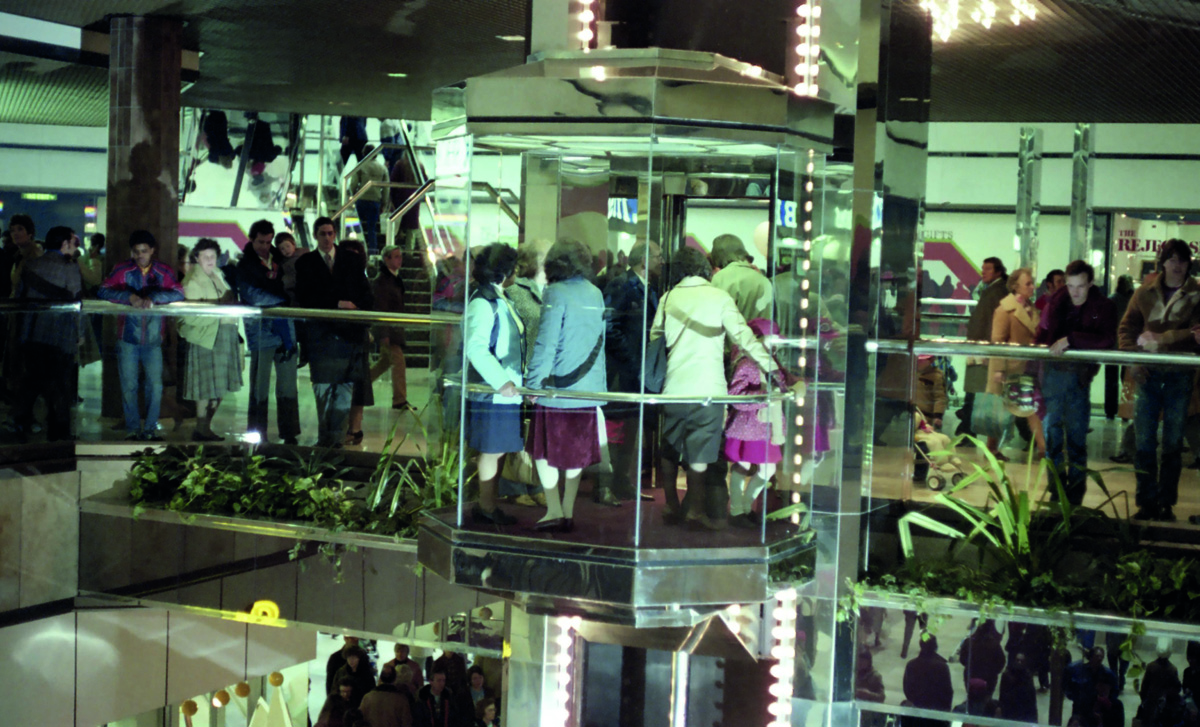 Don Miller's, the Greggs of the day, serving everything from fresh bread to cakes and hot pizza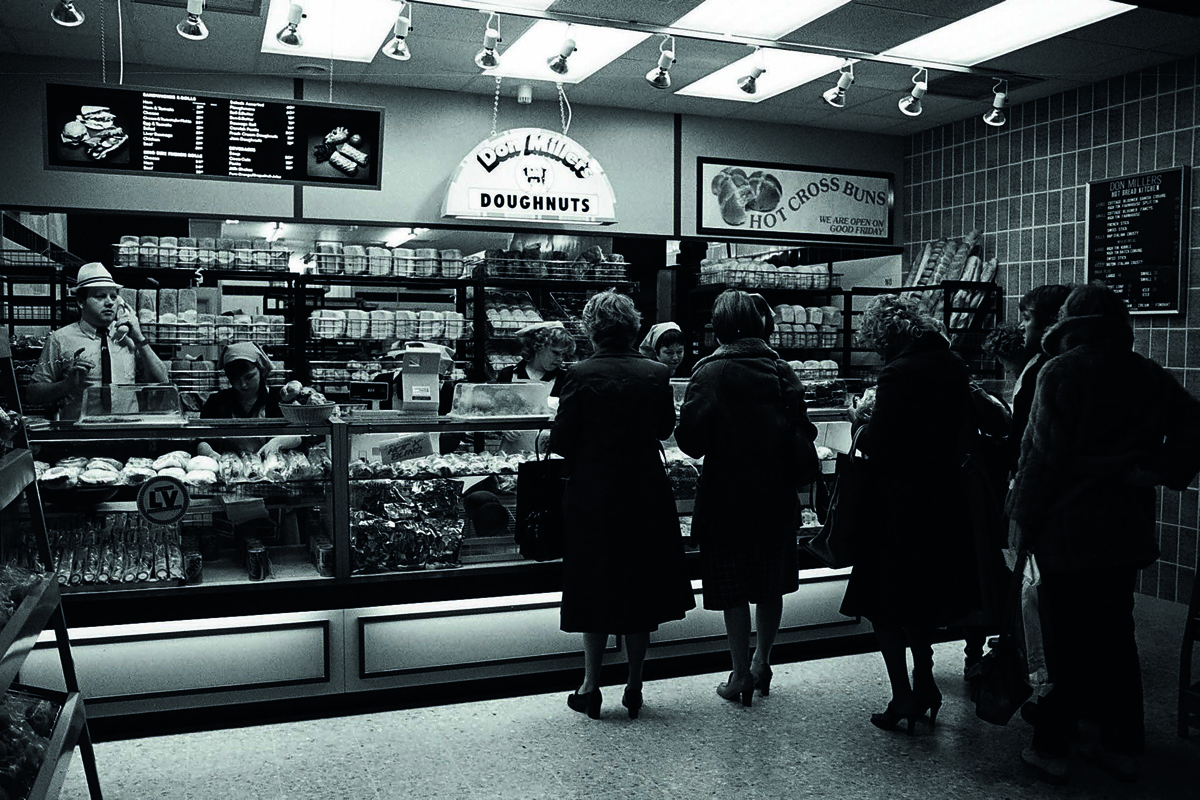 Crowds of shoppers enjoying their day in the centre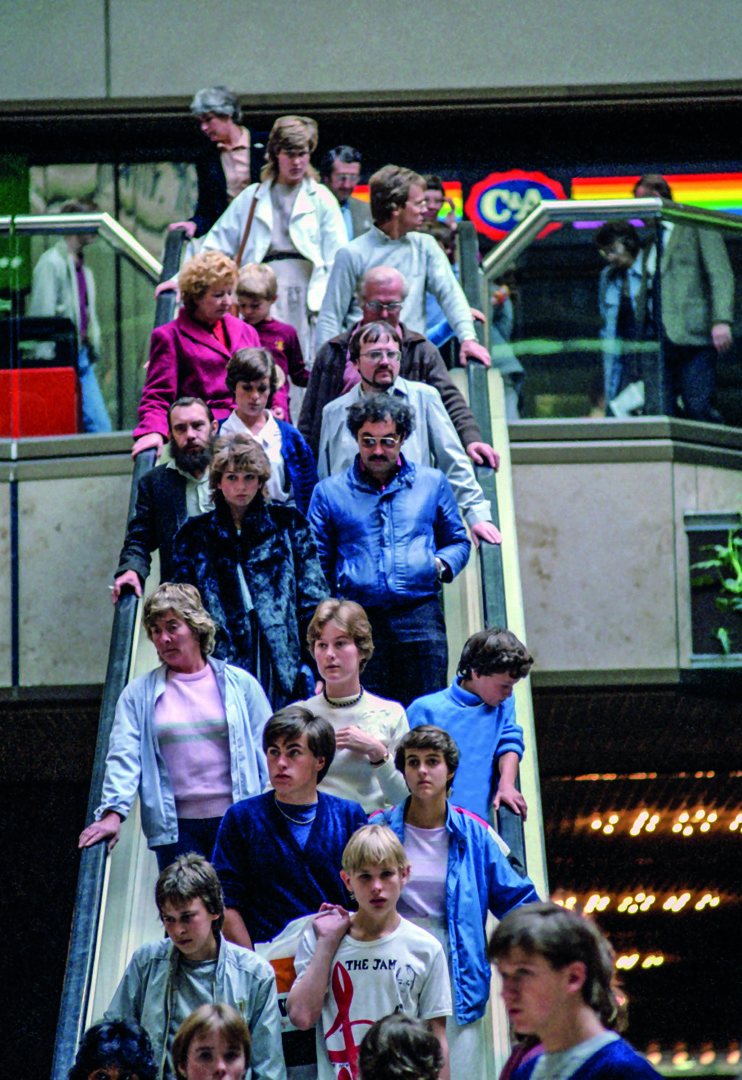 Trendy girls compare fashions in the mid eighties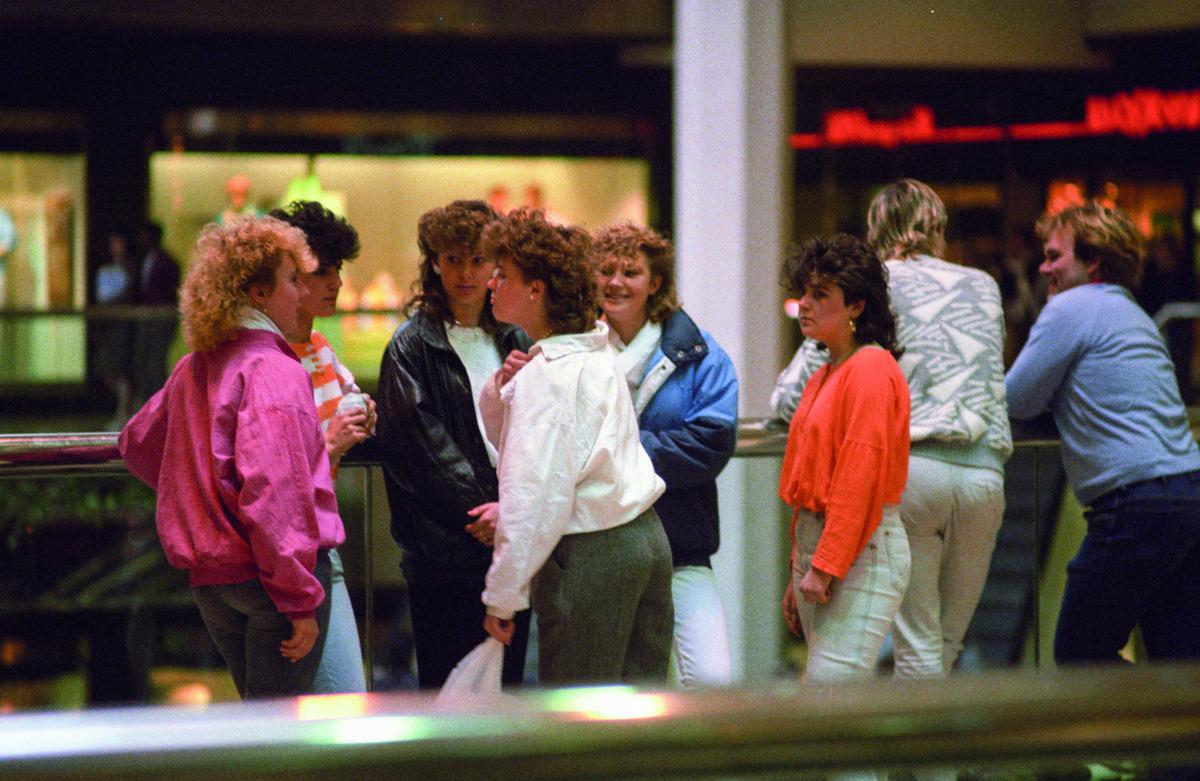 Punks checking out some new books in Virgin