Food, Glorious Festive Food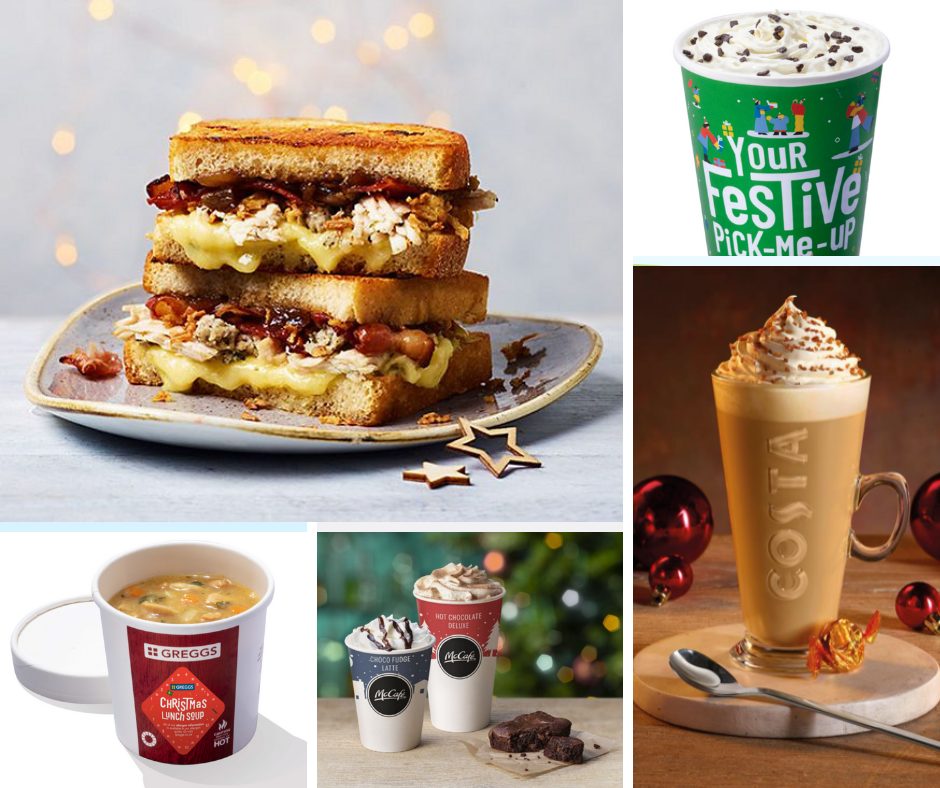 Festive season is upon us, which can mean only one thing, food, food, and more glorious food. Our team of experts have put together the ultimate food guide to help you navigate your way through all the tasty offerings this season.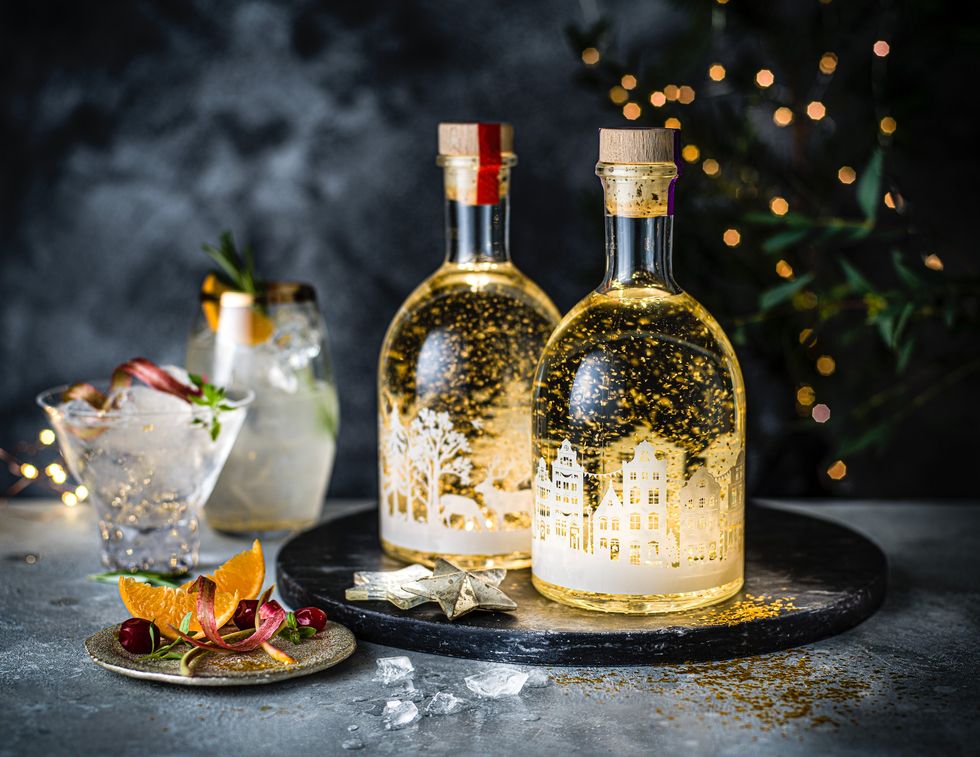 Starting off with a show-stopper of a drink. M&S's bestselling liqueur, now comes in a beautiful new bottle. The Light Up Gin Liqueur bottle includes an LED light in its base, that once switched on illuminates the bottle's woodland scene and flickering edible gold leaf. All that's left to say is, please drink responsibly.
Now for a show-stopper of a Hamper, you will love the M&S Windsor Hamper, which includes Prosecco, Italian Chocolate, British Strawberry Soft Set Jam, Marc de Champagne Truffles, Italian Chocolate Assortments and a Collection of Belgian Chocolate Café Cream Biscuits, which comes presented in a dark stained hand woven wicker hamper. This hamper filled with luxury goods and drinks is sure to please.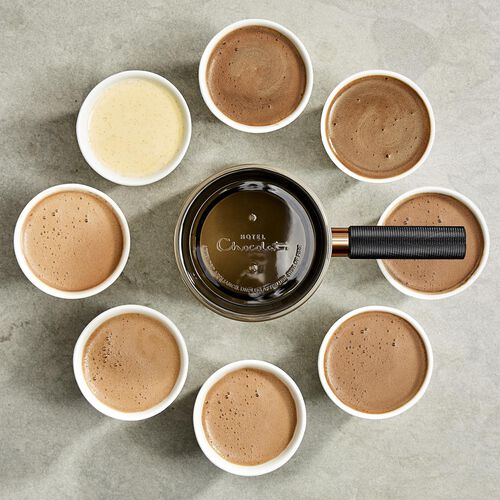 For all the hot chocolate lovers out there, the Hot Chocolate Velvetiser from Hotel Chocolat is the gift that will keep giving throughout the winter season. It's the ultimate hot chocolate indulgence, and for that extra dash of goodness, add the Velvetised Chocolate Cream. It's simply too good to say no.
Hotel Chocolat also have many festive goodies. You won't know what to pick from first from the Merry Little Christmas Collection. Will it be the Caramel Pecan, or will you indulge in the Simple Dark Bauble?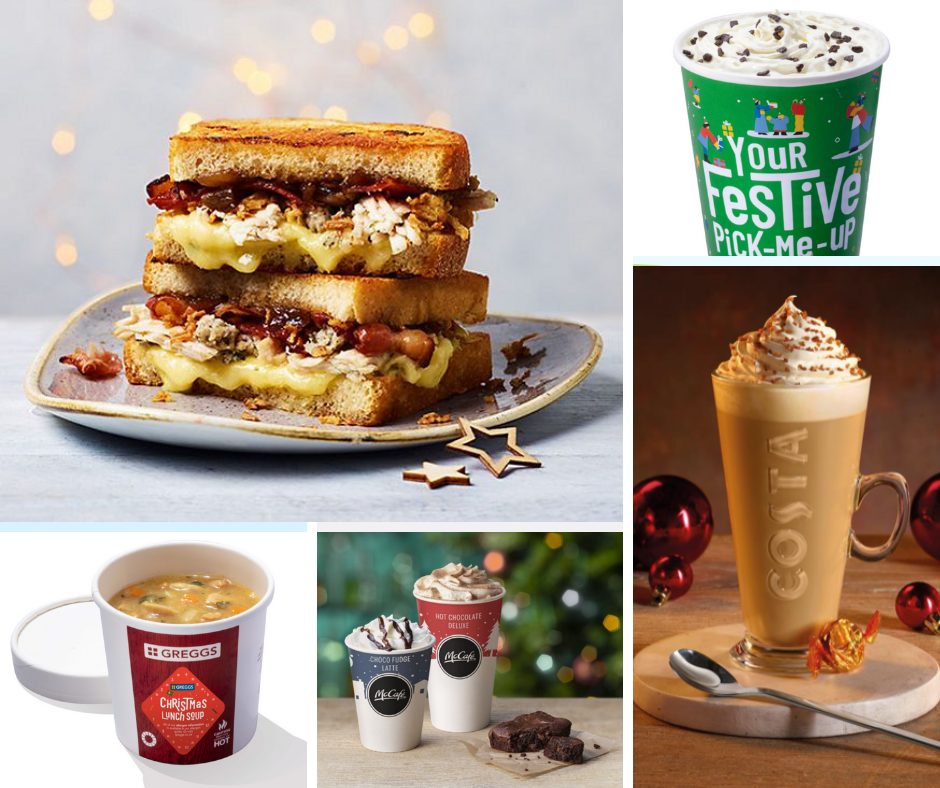 Head to Costa this Christmas for some extra special treats. This year Costa are introducing the New Quality Street Toffee Penny Latte. This classic latte blended with a light diary swirl and sprinkled with crunchy caramel toppers to perfectly capture the buttery notes of the nation's much loved Quality Street Toffee Penny sweet.
As the weather is getting colder and the days are getting shorter, Greggs are here to keep you warm with their Festive Hot Drinks. Choose from a Mint Mocha, Mint Hot Chocolate and a Salted Caramel Latte. If you prefer a soup, then why not grab the festive soup to keep you warm this winter.
After a busy day of Christmas shopping, head to the M&S Café to re-charge. From Fairtrade coffee and seasonal hot drinks to epic toasties and sweet treats, you'll certainly find something for every taste. If you are a cheese fan, the Mac and Cheese toastie from the café is for you, and for a really festive sandwich, try this British Turkey, Crispy Bacon and Cheese Sandwich. Remember, it's not just food, it's M&S food.
Get in the McChristmas spirit this season with the Choco Fudge Latte, Hot Chocolate Deluxe and Chocolate brownie drink selection from McDonalds.
For all the cookie monsters out there, Millie's Cookies have got a festive range for you to feast on. From a Christmas Lights Cookie to a Christmas Reindeer Cookie, there is something to satisfy everyone's taste buds.
For fresh-out-of-the-oven pretzels, head to Auntie Anne's this winter. You can choose from an Original Pretzel to the bite-size delicious Mini Pretzel Dog. Whatever your mood, there is a pretzel for you.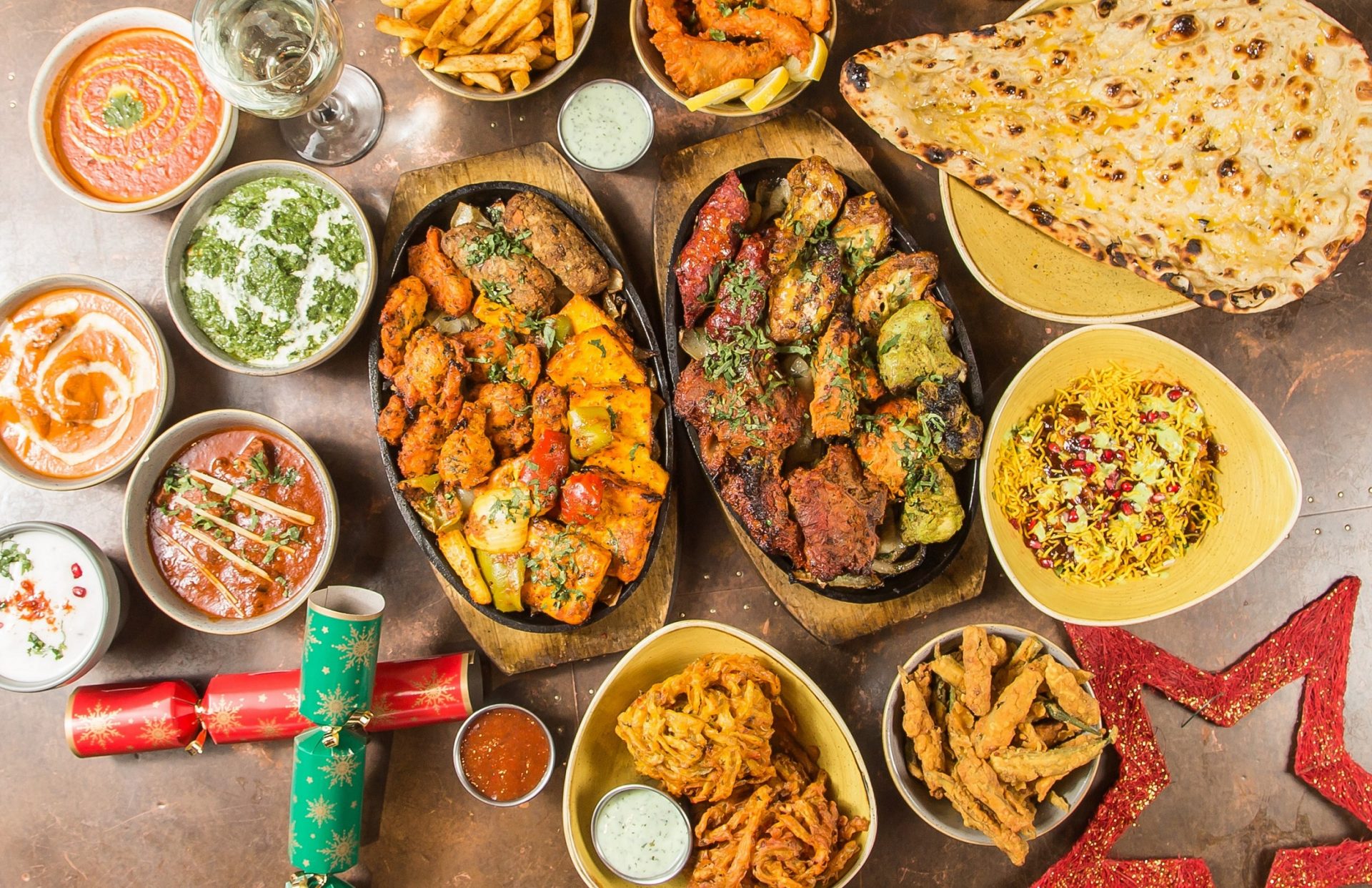 Celebrate the festive season at Tap & Tandoor this Christmas. Their festive menu includes Gluten Free, Vegetarian and Vegan options. From the vegetarian platter to Tarka Daal, you won't be short on choices.
If you are looking for some yummy Caribbean food this Christmas, then let Turtle Bay satisfy your taste buds with their Christmas menu. From sweet and spicy Berry Jerk Wings to extra-special Jerk Sirloin, and their favourite Rum-Soaked Christmas Pudding, you can expect some amazing festive specials.
We hope our festive food guide has given you some food for thought. All that's left to do now, is to decide what to eat first.