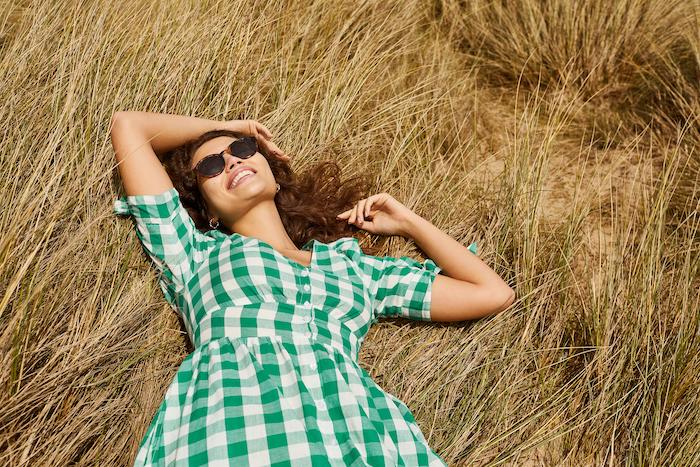 Summer sun has arrived at Queensgate
After what seems like a lifetime, it's finally time to go "out out" and see friends and family without a screen! Whether you are getting your bookings in to hit your favourite food and drink spots, or you're going to hold the best summer garden party of your life to make up for those missed celebrations, make sure your wardrobe and your home is up to the challenge.
We've had April (and May) showers, but the British Summer weather will hopefully brighten up and shower us in sunshine to make al fresco dining, BBQ's with friends and cocktails with the girls even better! Whatever the weather, take a look at our best picks for the season ahead from the Queensgate retailers…
When life gives you lemons…
Yellow is the colour of sunshine and it brightens any outfit. From bold canary to warm mustard, there are so many shades to choose from. Will you go bold in head to toe, or are you more of an accent lover with a statement bag or blazer?
We're not sure anything screams British Summer quite like gingham and this season, it's everywhere! We especially love a cute two piece set for a summer's day. Choose from fitted flares and a blazer for a chic brunch, shorts and a crop top when it's a scorcher or go classic with a midi dress that will see you through hot summer days here or abroad!
Hostess with the mostess.
Our homes have had some serious TLC over the last 18 months, and for good reason! Show off your DIY handywork, your pruned bushes and brand-new culinary skills by hosting a fabulous garden party, BBQ or dinner party with friends. From gorgeous tableware, cute garden essentials and that all important insta worthy pizza oven, we've got you.
Whatever your plans this summer, Queensgate Shopping Centre and its retailers can help you enjoy every moment to the fullest. Don't forget to follow government guidelines and stay safe.
Queensgate x