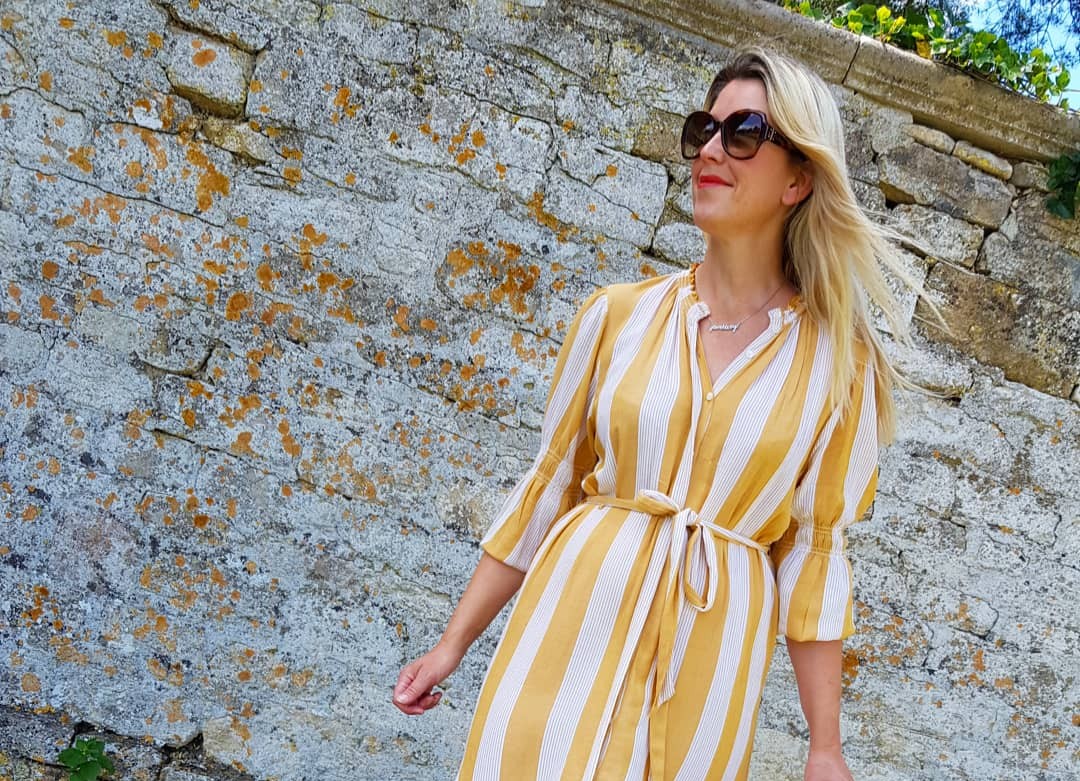 Local fashion blogger shares her advice for shopping whilst social distancing
With shops open but fitting rooms closed for now, you might be wondering what 'the new normal' of shopping looks like. Blogger and Influencer, Michelle from Maison Abbott on Instagram, has partnered with Queensgate Shopping Centre in Peterborough to share her top tips for shopping effectively whilst social distancing is still in place.
Shop with an open mind
Shopping as we know it will feel quite different to normal, in order to keep everyone safe and well when they visit. You may need to queue for a little longer in particular shops, and social distancing measures are now in place throughout the centre. The 'new normal' may take some getting used to, but with everyone playing their part, Queensgate is trying to make it as easy as possible to adapt to. Before your visit, check www.queensgate-shopping.co.uk for information on which stores are open and answers to the most asked questions.
Learn more about your style and make a wish list
We've all spent countless shopping trips trying on items and struggling to find the right look. By doing a quick bit of research before you go you can learn what style of clothes you should be looking for – not only speeding up your shopping trip, but enabling you to refresh your wardrobe more efficiently. Start by looking at what shapes and fabrics work well for your body shape and really consider if it will suit you, or if it's going to sit at the back of your wardrobe forever. Once you know what you're looking for, make a list of the items you're hoping to pick up for a successful shopping spree.
Remember you might not be able to try items on
As fitting rooms remain closed for the time being, think about where you have typically shopped before and what sizes and styles worked well for you. If you think your shape has changed over the past few months, then consider sizing up or down to save on returns. And remember – it's the clothes that aren't the right size, not your body. It's also worth keeping in mind that retailers may have slightly different refund policies for the foreseeable.
Save your favourite looks for later
Have you seen your favourite brands sharing images about their latest lines? Save images you love of items on your phone – or print them off if you prefer – so you can find them easily in-store. Better still, you can ask a member of staff where you can find this exact item so you can truly maximise and enjoy your time in the shopping centre.
Be savvy with sale purchases
Many stores are currently running their summer sales, so now could be the time to pick up those staple wardrobe items at a bargain price. And with social distancing in place, sales have never been easier to navigate. Look for classics like a good trench coat, jeans, bags and tailoring – or to treat yourself to that frivolous, fun item of clothing that you would normally steer away from.
Consider adapting the way you shop
If you're able to, changing the time that you'd normally visit the centre to avoid the peak lunchtime shopping period – along with wearing a mask, using hand sanitiser and keeping your distance to comply with social distancing – will ensure that your shopping trip is as safe and enjoyable as possible.