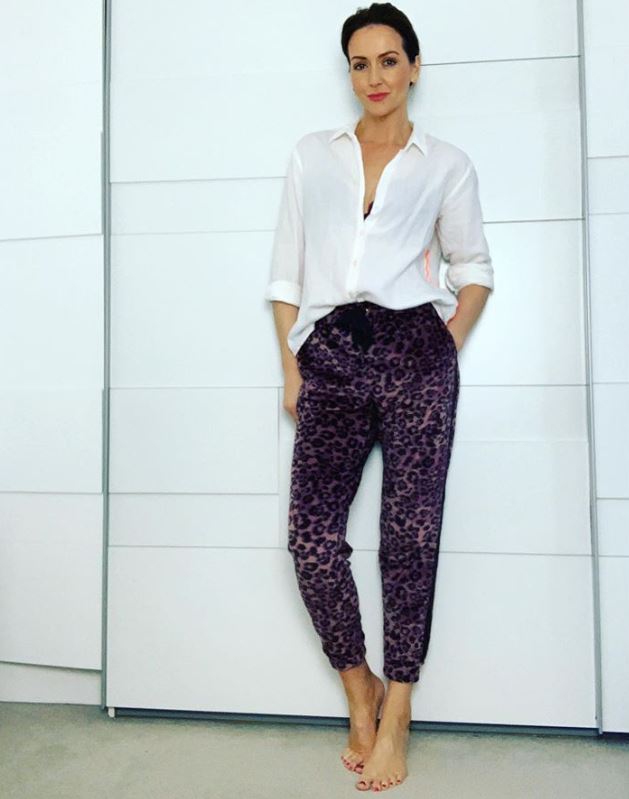 Transition Fashion
Unpredictable weather and glorious sunshine making a welcome appearance means it's time to get your summer wardrobe in check, even if our only runway is the lounge! We have asked Bedfordshire based Personal Stylist Isabel from The Wardrobe Edit (hyperlinked) for her top tips on how to style up your at home looks.
Lockdown may have affected how you're dressing day-to-day, with jogging bottoms and stretchy waistbands a real go-to at the moment. And it may seem like there is little point bothering with wearing make up or dressing differently – but it's surprising how these small things can make a huge difference to your mood.
While joggers and loungewear are easy and practical, they don't always leave us feeling great. I've got some easy tips and ideas for how you can think about making changes to your make up routine, layer up your clothes to beat the unpredictable weather and use items in your wardrobe for the ultimate feel-good lift.
Firstly, if you like to wear make-up but haven't bothered in lockdown – don't discount putting some on. It doesn't matter if you're battling with maths lessons or baking your 50th banana bread of lockdown, a simple slick of some lip gloss or a bright red lipstick can brighten your face and positively affect how you feel.
If you have time, this is also a great opportunity to think about shaking up your skin care or current make up routine. Some of my favourite make up artists are on social media and their online tutorials are ideal to help you think about new colour combinations or perfect that eyeliner flick you've been meaning to try for years!
A long overdue wash of your make up brushes is also a good use of time – you don't need special cleaning solutions to do this either, a simple squirt of a really gentle shampoo and some warm water will clean them perfectly. I'd also suggest that you have a ruthless clear out of your make up bag and then look at options for new items you'd like to try in the future. John Lewis & Partners in Queensgate have a fantastic range of brands, including NARS, Burt's Bees, Dior and Jo Malone and you can currently buy these online for delivery or click and collect at your nearest Waitrose & Partners whilst buying those essentials.
When it comes to your clothes, my first tip would be to head to your wardrobe and have a good look through everything you own – this is a great opportunity to clear out items you don't want or enjoy wearing anymore. You can also identify items you might not have and would like to purchase once  we're out of lockdown.
I personally don't store Winter and Summer clothes separately. I know a lot of people do, but I think it's really important to buy items you really love and want to wear all year round! By doing this I can then mix and match items to give me lots of outfit combinations. This makes everything work harder for me when I'm dressing for the unpredictable Spring weather!
Buying and storing your clothes in this way also means you can utilise them all and create outfits that are layered – perfect for those cold mornings that turn into warm afternoons. Layering doesn't have to be complicated either! Start by using one of your summer dresses (shirt dresses work really well) and layer this over a pair of jeans or leggings, a vest top and fine knit jumper. If you need to, you can lose the fine knit jumper or jeans if things get too warm later – this is an easy look that you can pair with trainers, flats or dress up with heels. It can still be casual but feels more pulled together than jogging bottoms.
If you prefer wearing thicker jumpers, you can layer this over a summer dress and add a belt if you wanted to define the waistline. Oversized blazers work beautifully with this look, rather than a coat, and once again, you can lose the jumper later in the day if it warms up.
If you're unsure about wearing your dress layered with a jumper, simply use the dress as the layering option instead. If you have a shirt dress, undo all the buttons and wear this as a longline cardigan over your outfit. It adds interest, a bit of extra warmth, and the longline of the dress is flattering on all body shapes.
Alternatively try wearing a jumpsuit or playsuit – another easy to layer choice, and these are perfect options for feeling comfortable too!
If nothing can tempt you from your loungewear, but you want to feel a bit more glam, even just at home, then accessories are the perfect way to do this. A simple white t-shirt is a great canvas for a statement necklace or try a beautiful pair of earrings. I'm a huge fan of statement pieces as they give you maximum impact for little effort!