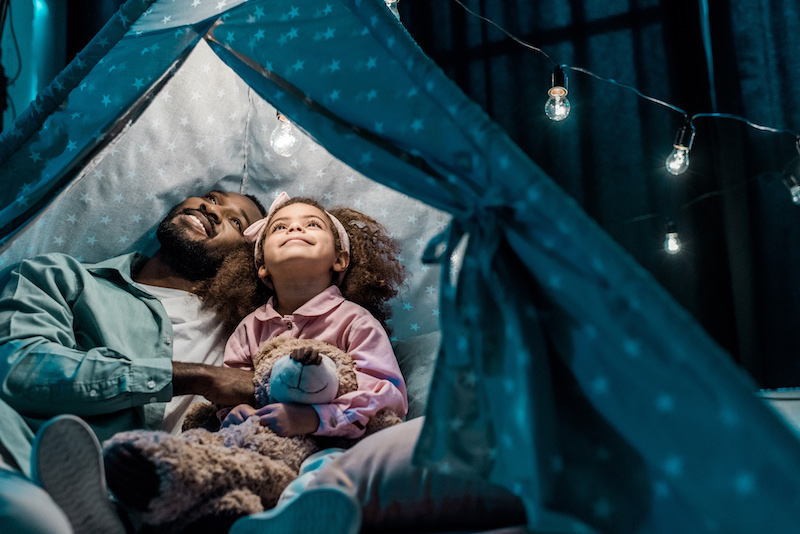 Being at Home
For many of us, working from home, working extra-long hours or simply spending 90% of your time inside four walls is tough and here at Queensgate, we wanted to remind you that you are not alone! Many of us are sporting new and varied hats at the moment, whether that's working from home but also being a teaching assistant to your children, volunteering or taking on extra shifts to help out your fellow key workers, or simply trying to fill your day with something other than sitting on the sofa with a pack of biscuits and we get it, it's becoming harder each day.
We wanted to try and lift your spirits and help you and your families as best as we could (whilst sitting on our sofas) whilst we are unavoidably closed. We have put together some top tips and hopefully some ideas on how you can entertain yourselves at home or make the most of your precious downtime and to remind you all to treat each day as a blessing.
Optimise that space! Whether you live in a cosy one bed or a spacious family home, transforming your home inside can really help you with achieving the correct amount of downtime. It might sound obvious but if you are working from home, try to make your own little workspace that you can leave or put away at the end of your working day. This will encourage you to switch off and have the evening relaxation and family time you need and deserve. Still not convinced it's possible? Take a look at these top tips from Stylist.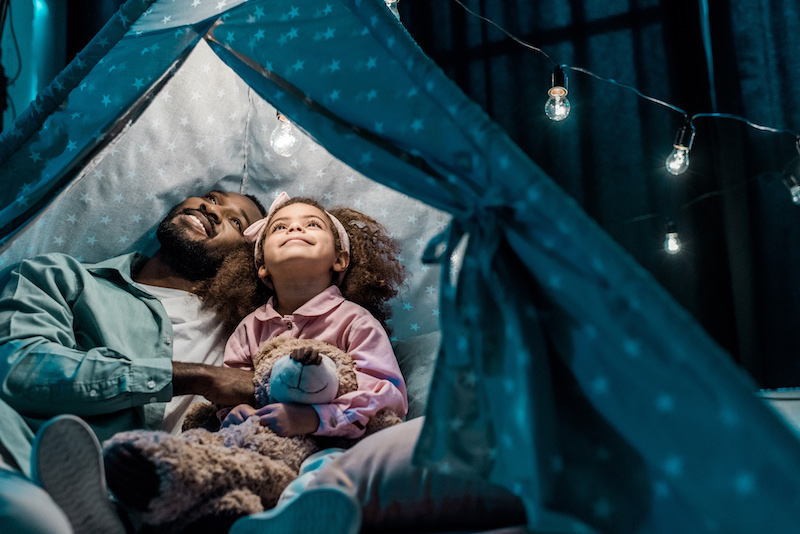 If you have little ones running around, try to give them a space that they can take over and make their own. Whether it's a DIY den or a cosy little nook full of their favourite toys and books, it will help keep them entertained (hopefully for longer than 5 minutes!) TOP TIP– If the weather is nice, why not build an outside den in the garden that can be used again and again? Check out the Woodland Trust website for a great step by step guide here.
2. Workout! It's proven that exercising releases lots of happy and positive endorphins that combat stress and ultimately lift your spirits. Try to start or end your day with some kind of exercise, whether that's a HIIT class by your favourite celeb on YouTube (our favourite is The Body Coach, Joe Wicks, or it's a calming yoga or Pilates session with a candle lit to give you all the Bali feels, we promise, it will make you feel better.
3. Silver lining. We think it's fair to say that we've all wished that we had more time to relax with a book and frankly, now's your chance! Whether you have a stack of nail biting thrillers or some feel good romance novels stacked up somewhere in your house, it's time to begin. Even if it's for 10 minutes out of your busy day, this will help you to destress and get some quality and essential me time. Now, make yourself a cuppa, sit back and relax.
Not a big reader? Podcasts are a great alternative to switch off and relax and you might even learn something useful whilst you're at it- win win! We think this list of top wellbeing podcasts from Harper's Bazaar is pretty apt right now. Or if you're after a laugh, we think this list from Good Housekeeping will make you seriously LOL.
4. TGIF! It's one of the most popular days of the week and there's good reason. For a lot of us, a Friday night symbolises the end to a stressful or busy week and a welcome site of the weekend is in sight. At the moment, we know that a lot of you are working harder and longer than ever but we think it's important to still try and get that Friday feeling, even if it's a mid-week day off, there are no rules here! One of our favourite things to do is enjoy a cheat day by eating really good food, listen to our favourite playlist and sip on our favourite tipple BUT we know that things aren't "normal" right now. That's why we hold our hands up and applaud the good folk at Greggs for sharing the nations favourite pasty recipes that you can make at home with #GreggsItYourself! Head over to their Instagram page now to keep up to date and get your Greggs pasty fix at home! Not a Greggs fan? Why not try your hand at creating a classic McDonalds Big Mac instead? This recipe by Instagram chef Miguel Barclay is super easy to follow and likelihood is you actually have most of it at home already! P.S Miguel has some seriously delicious recipes on his page and specialises in £1 meals. So if McDonalds or Greggs isn't your thing, we're sure you'll find a delicious meal or two to try on his page!