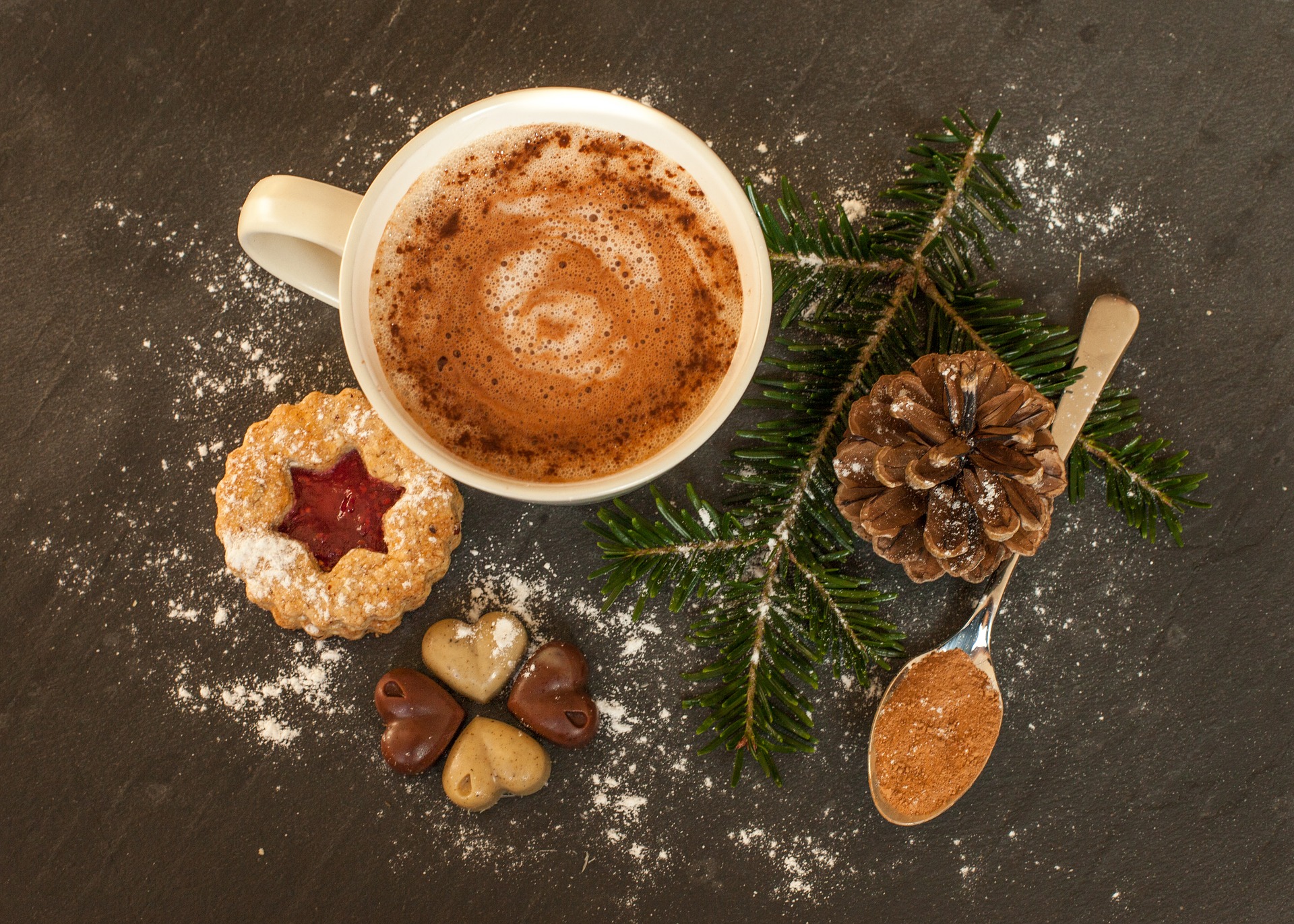 Food to get you in the mood for celebrating
Did you notice that Christmas is just over yonder? Just like the rest of the nation, we're all about the delicious food that helps us get into the spirit of things.
Traditional tastes such as pigs in blankets and meat and stuffing sandwiches now come remixed with plant-based alternatives, so there's even more choice. This makes eating and drinking together a much more inclusive experience, which we're raising a toast to.
If you're still deciding on where to celebrate the most wonderful time of the year, we have a great selection of options for your office party, the annual get together with the college gang, as well as family gatherings. Expect Christmas din dins with a difference at Queensgate!
Let's kick things off with our newest addition to the shopping centre's food and drink family, Tap & Tandoor. This powerhouse eatery sports a traditional gastro-pub feel mixed with Indian heritage and if you haven't already been, it's as 'wow' as it sounds.
Its festive menu boasts mouthwatering treats including a mixed grill, okra fries, daal makhana and utterly delicious apple and cinnamon samosas. There are lots of fantastic vegetarian and vegan dishes too, with three courses starting from £21.95 based on four people dining. Be sure to book today!
If sunshine-infused flavours, cool vibes and rum for days is more your style, round up your people and make a beeline for Turtle Bay. Diners can expect West Indian-inspired recipes with refreshing twists. This Christmas, why not sample the jerk salmon served alongside fresh watermelon and coconut rice and peas or the chestnut and roasted squash curry? Two courses for £20? We'll see you there!
And for when you're out about at Queensgate, other seasonal grab-and-go yumminess include the likes of the mighty M&S Turkey Feast sarnie and Greggs' Festive Bake – we can't wait to sink our teeth in for that precious first bite! We bet you'll be upping your visit to Costa now the Black Forest Hot Chocolate and the Santa Claus gingerbread have arrived!
There are tons more treats to discover but the only trouble is deciding what to try first. Happy feasting!