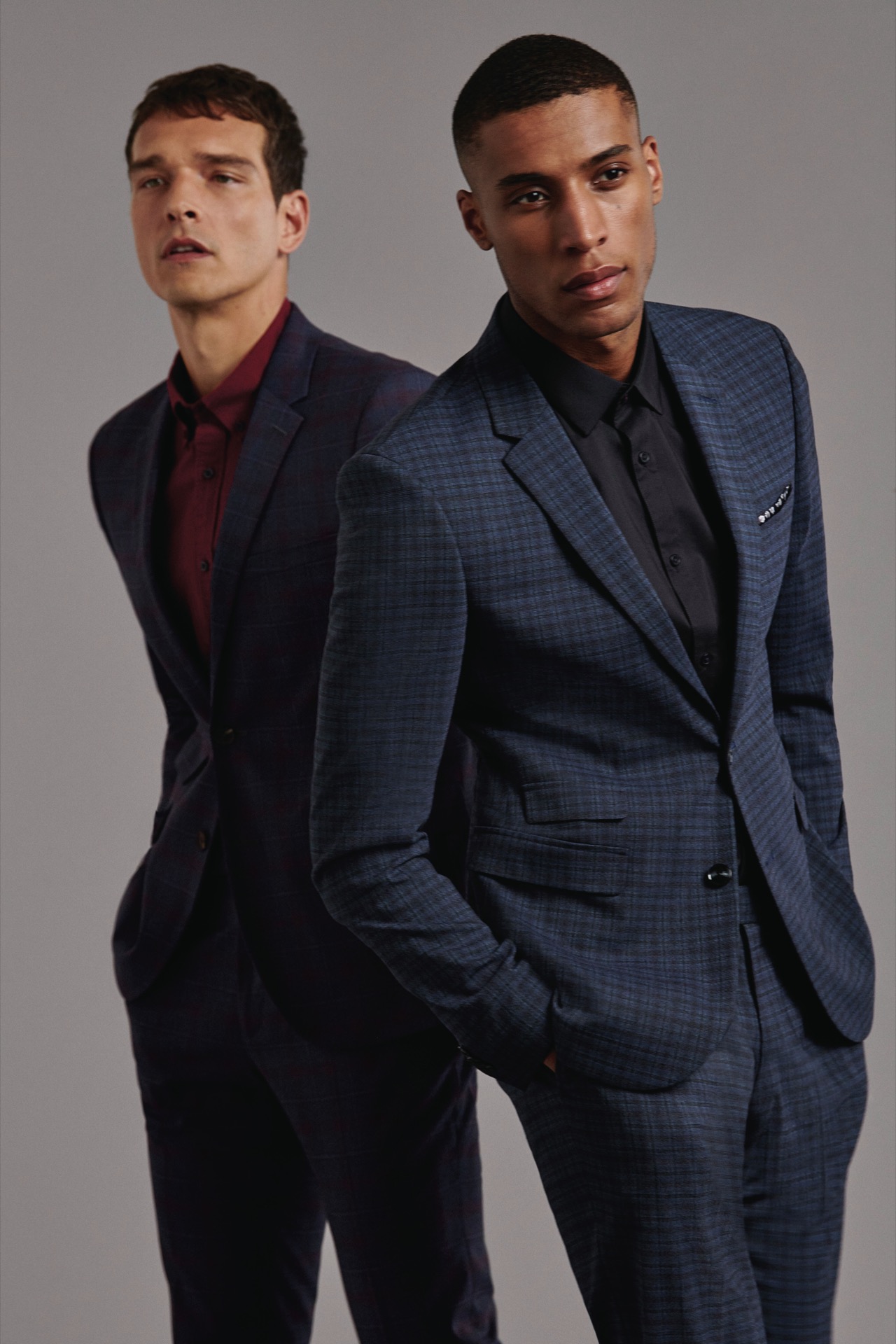 Check you out
5 ways to wear a checked suit
A checked suit is a staple in many wardrobes but can be tricky to style up sometimes due to its bold print. Party season is slowly creeping upon us, so we've put together five different ways to wear one and to make sure it gets plenty of outings this festive period.
T is for t-shirt
A plain, neutral tone t-shirt can give your suit a more relaxed approach. Keep the tee simple in style and colour and let the rest of the suit do the talking. Maybe even drop the blazer all together…
Mix 'n' match
If you have a plain suit sitting at the back of your wardrobe collecting dust, switch it up and swap your checked trousers out for some plain ones and there you have it, a whole new suit! We are loving these navy chino trousers available from M&S.
Trendy trainers
Trainers are now a staple in so many of our wardrobes, so why not pair them with a something a little more formal? French label Veja available at Office boasts the must-have trainers of 2020, with its classic silhouettes and minimalist approach. Smart trainers are the new brogues.
I'm over it
Be prepared for the great British weather with the addition of a jacket or coat over your suit. We are loving trench coats right now. Lightweight enough to wear on top your outfit, whilst still looking super smart.
3/4 zip jumper
An easy way to change up your suit is to get rid of your traditional crisp white shirt and replace it with a slightly warmer piece, the 3/4 zip jumper. Cosy AND stylish.
So, if you weren't feeling brave enough before, make sure you pop down to Queensgate and treat yourself to a checked suit or if you do already own one, now is the time to bring it back to life!